Scotch Whisky is made from just three natural ingredients: – water, yeast and cereals. Quality cereals are central to the success of Scotch. The industry supports Scottish agriculture that supplies some of the best grain anywhere in the world.
The majority of the industry's barley and wheat requirements are sourced in Scotland. The Scottish climate lends itself to quality barley production and that, combined with good agronomic practice, makes Scottish barley very attractive to distillers.
The Association maintains strong relationships with the cereals supply chain. We welcome close collaboration on supply trends, demands for Scotch, evolving quality requirements for cereals varieties, industry best-practice and policy developments. We annually publish a Cereals Technical Note to help achieve a common understanding of the importance and use of cereals within the industry.
This collaborative work helps to ensure the supply chain, and especially plant breeders and growers, understand the industry's present needs and the opportunities for growth, not only for Scotch Whisky but for our cereal suppliers.
Cereals Research
The industry wishes to see new crop varieties developed that produce more spirit, using fewer chemical inputs while maintaining food safety requirements.
There is an opportunity for Scotland to become the world leader in barley research as the James Hutton Institute's bid for an International Barley Hub was signed off late 2018 by the UK and Scottish government as part of the Tay Cities Region Deal. The Hub's scientific work will be crucial in securing our future barley supply.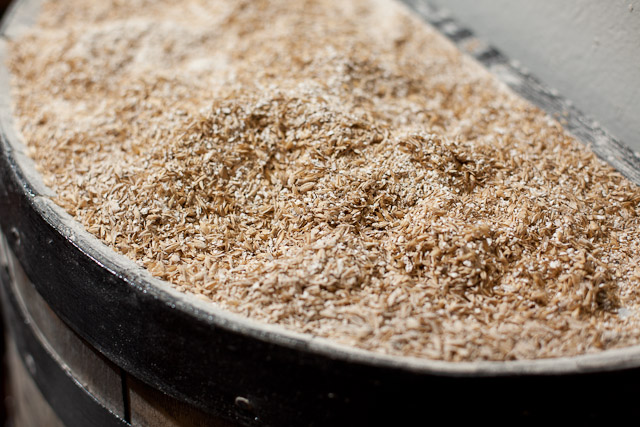 Draff
Draff is a by-product of the production process. It is the spent grain left in the mash-tun after the liquor, known as the wort, has been drawn off. It represents, as a rule, about 25% of the malted (and unmalted, if any) cereals put into the mash-tun.
news & commentary
07 February 2020
SWA Chief Executive addresses the NFUS annual conference
SWA Chief Executive Karen Betts was a speaker at the National Farmers Union of Scotland 2020 Conference. Read the full speech here.
publications
24 August 2021
Scotch Whisky Cereals Technical Note: 6th Edition
The sixth edition of the Scotch Whisky Cereals Technical note, published August 2021.