Join our campaign for fair tax for Scotch Whisky
Following the Chancellor Rishi Sunak's Budget delivery on 11th of March, we welcomed a freeze in spirits duty.
Click here to read the SWA's statement in reaction to the freeze, as well as the announcements of a £10m R&D fund to help the industry achieve its net-zero ambitions and additional support to promote Scotland's food and drink exports, including Scotch Whisky.
Learn more below about the reasons to #SupportScotch.
The SWA is campaigning for fair tax for Scotch Whisky and other UK spirits and reform of alcohol taxation to support consumers and industry while still delivering tax revenue to fund vital public services.
Tax on Scotch Whisky in the UK currently stands at 72%, meaning around £3 in every £4 spent on Scotch Whisky in the UK goes to the HM Treasury in excise and VAT. Per unit of alcohol, Scotch Whisky is taxed more than any other category of alcohol in the UK. For example, tax on Scotch Whisky is 16% more than tax on wine, and per unit of alcohol duty on wine and cider decreases as product strength increases.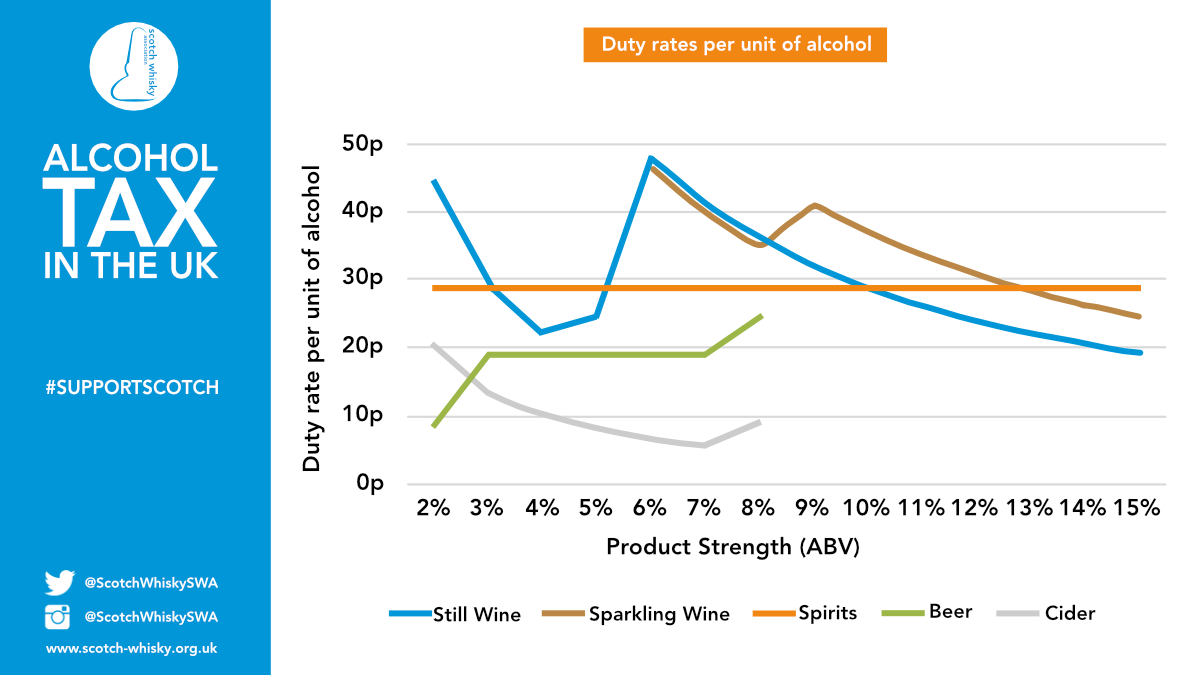 ---
But it doesn't have to be this way. Tax can be fairer for consumers, better for business, and still deliver more revenue to fund public services. 
3 good reasons to #SupportScotch
1. Fairer taxation increases money available to fund public services
Following a freeze in spirits duty in November 2017, HM Treasury forecast revenue would increase by 3% in 2018/19. Data from HMRC shows that in reality, spirits revenue increased by more than 10% to £3.78bn - the fastest growing of any alcohol category. Conversely, increasing duty is unlikely to raise significant revenue for public services because of high elasticities, while also harming investment and growth. 
3. Fairer taxation will help the industry compete globally
The UK has the fourth highest spirits duty rate in the EU, with only Sweden, Finland and Ireland having higher rates. Internationally, across other major producing and consuming nations, the UK has one of the highest rates of spirit duty in the world. For example, the United States, the second largest producer of globally marketed whisk(e)y, the rate of duty for its national product is 27% of that in the UK. We operate in a globally competitive environment, and what happens to tax at home impacts what happens to tax in our export markets.
If you #SupportScotch, write to your local MP, use the hashtag on social media, and sign-up to get campaign news using the box below.