The SWA is governed by a Council of 16 members, elected at its Annual General Meeting.
The Council appoints a number of committees to assist and advise it on different aspects of its work; it sets the strategic direction and agrees on the overall policy of the SWA.
By drawing its members from chief executives and other senior figures, in companies of all sizes, the Council reflects the interests of all SWA members.
SWA Council Members
Dan Mobley, Diageo plc (Chair)
Alex Alvarez, Beam Suntory
Ewan Andrew, Diageo plc
Stephen Bremner, The Tomatin Distillery Co. Ltd
Debra Crew, Diageo plc
Bryan Donaghey, Whyte and Mackay
Peter Gordon, William Grant & Sons Ltd
Jean-Etienne Gourgues, Chivas Brothers Ltd (Vice Chair)
Rita Greenwood, William Grant & Sons Ltd
Paul Hyde, Edrington (Treasurer)
Ewen Mackintosh, Gordon & MacPhail
Scott McCroskie, Edrington
Niall Mitchell, Bacardi
Alexandre Ricard, Pernod Ricard
Cesare Vandini, Campari Group
Billy Walker, The GlenAllachie Distillers Company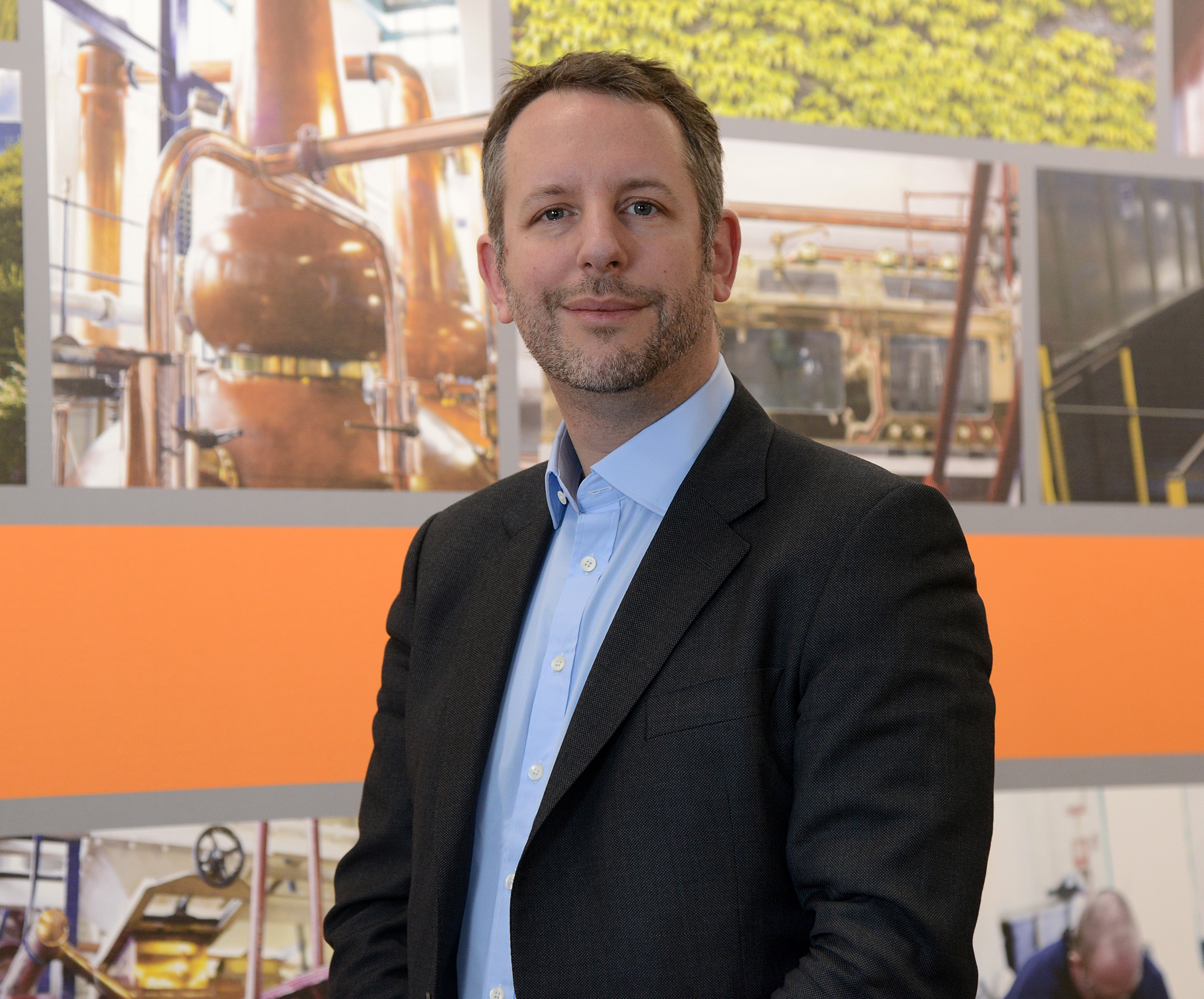 Dan Mobley was appointed SWA Council Chair in June 2023 following the death of Sir Ivan Menezes.
Dan was appointed Global Corporate Relations Director and a member of the Diageo Executive Management Team, in June 2017, after joining Diageo in 2016.
He is also chair of the board of IARD, the International Alliance for Responsible Drinking, which brings together the largest global alcohol companies to tackle misuse. Dan is also the Royal Warrant Holder for Johnnie Walker and a Director of John Walker & Sons Ltd.
Prior to joining Diageo, Dan held a variety of roles in Corporate Relations at Standard Chartered in London, Mumbai and Johannesburg. Dan moved to the private sector after eight years in the UK Treasury, latterly as Private Secretary to the Permanent Secretary and a spell with the Foreign Office in the UK Representation to the European Union in Brussels. Dan has also worked for a trade union, environment and development NGOs and the United Nations Association.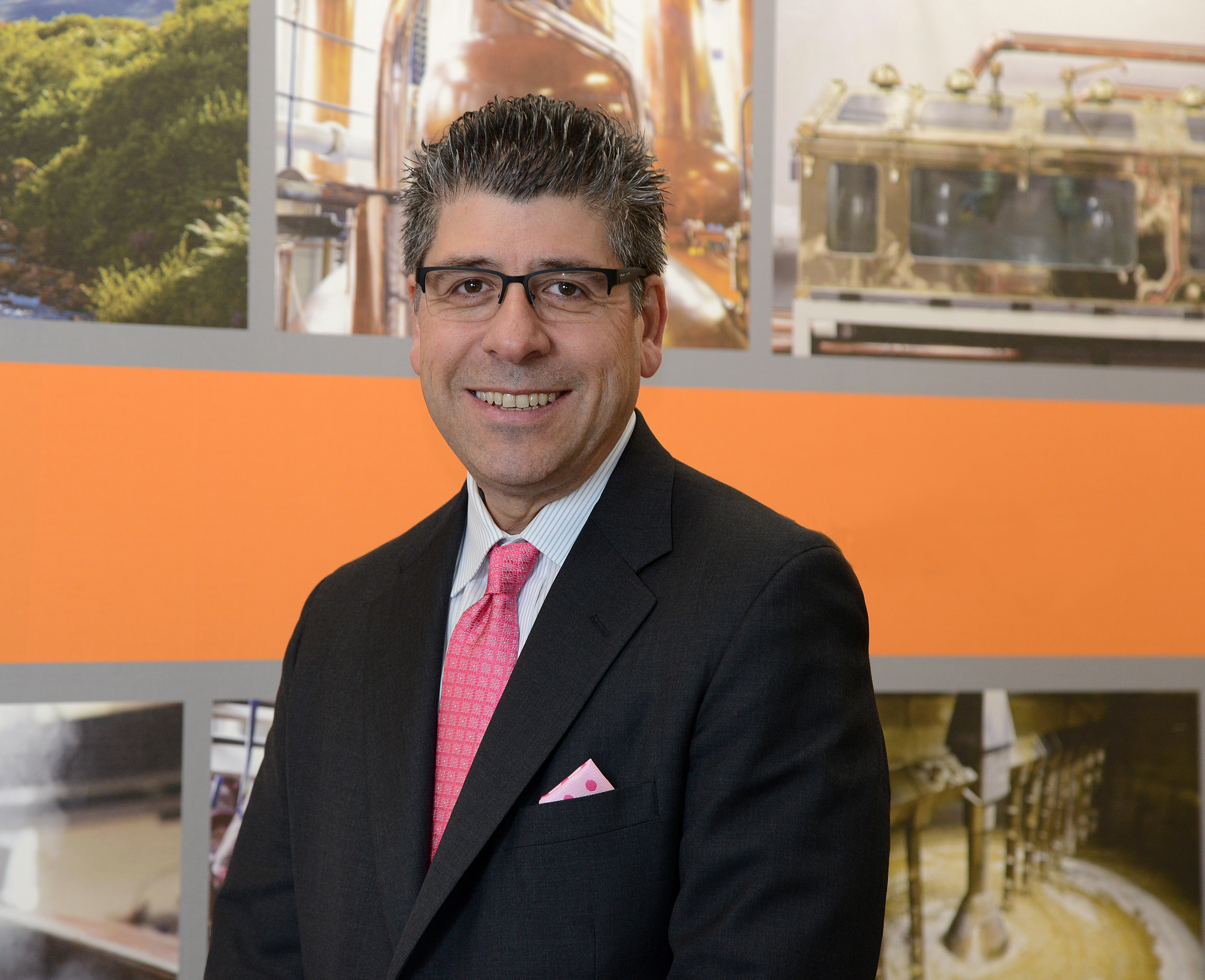 Alex Alvarez is Chief Supply Chain Officer at Beam Suntory, responsible for global operations, including 19 distilleries and bottling plants, as well as the company's supply chain, procurement and quality functions.
Alvarez joined Beam Suntory following a 15-year career at Brown Forman where he most recently served as Senior Vice President, Chief Sustainability Officer and Director of ESG.  Prior to that role, he held the executive role of Senior Vice President, Chief Production and Sustainability Officer.  Earlier in his career, he served in manufacturing and operations roles of increasing responsibility at Procter & Gamble and General Mills.
Originally from Panama, Alvarez holds a Bachelor of Science in Electrical Engineering from Iowa State University and a Master of Business Administration degree from Northwestern University's Kellogg School of Business.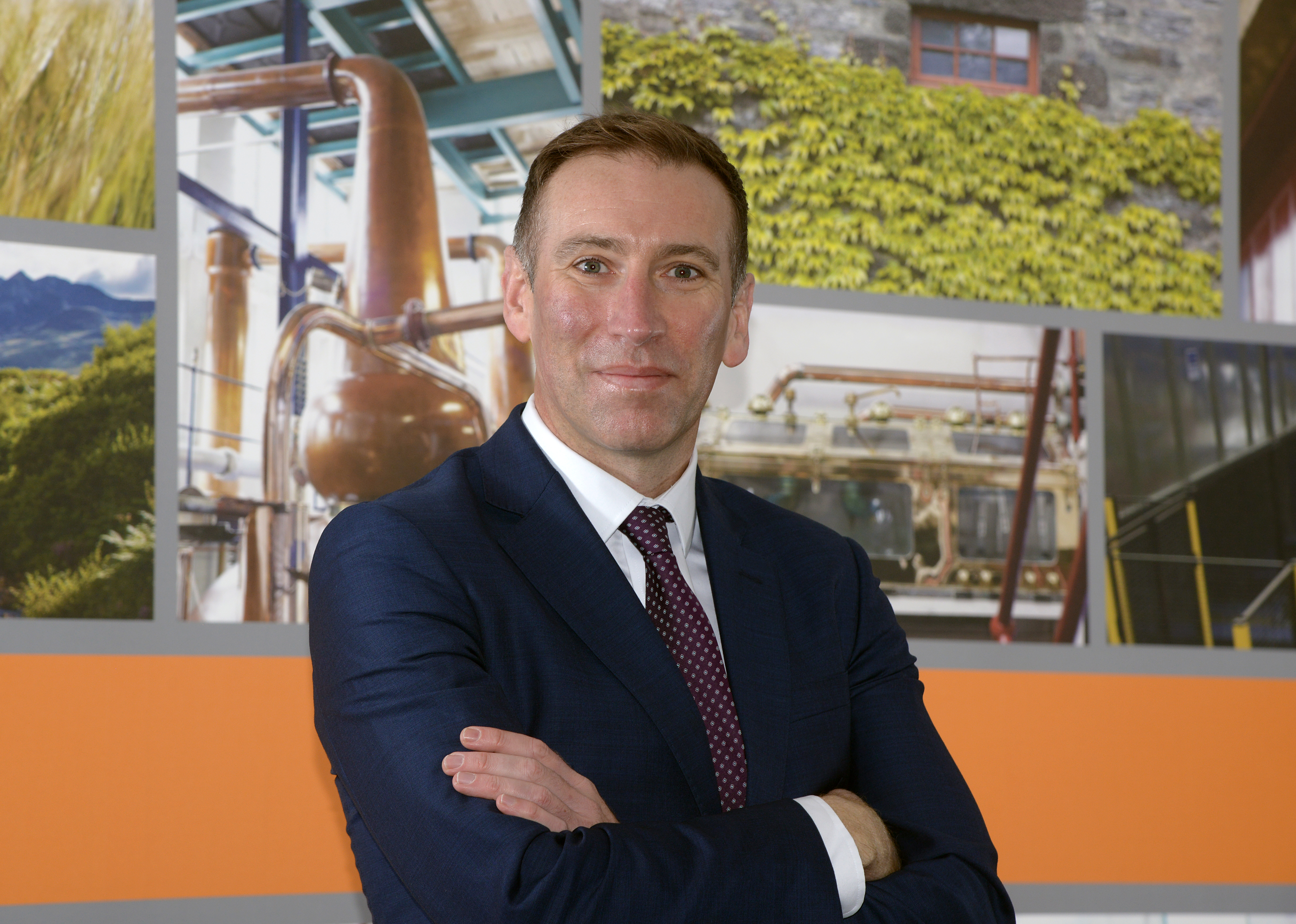 Ewan Andrew was appointed President, Global Supply and Procurement of Diageo, in September 2019.
His previous Diageo roles include:
Supply Director, International Supply Centre
Senior Vice President,  Supply Chain & Procurement, Latin America & Caribbean
Senior Vice President Manufacturing & Distilling, North America
Supply Director, Australasia
Supply Director, Kilmarnock and various production management roles, Scotland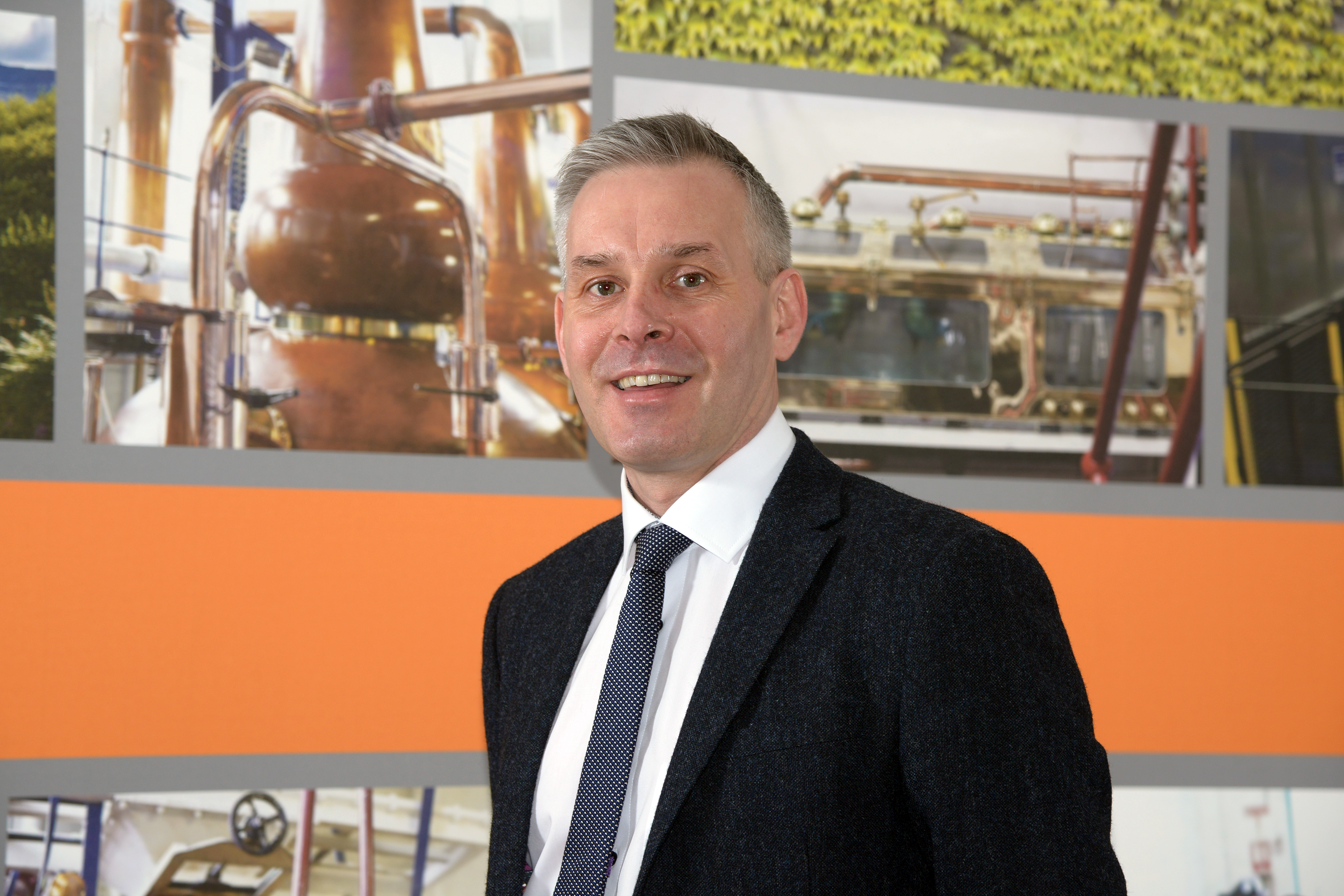 Stephen Bremner is Managing Director of The Tomatin Distillery Co Ltd.
Stephen joined the Tomatin Distillery Co Ltd in 2003. During his 17 years' service, he has worked in both operational and commercial roles. He was appointed to the executive board in 2010 whilst serving as the company's Global Sales Director and assumed the role of Managing Director in 2018.
Stephen's contribution to the whisky industry was recognised when he was invited to become a Keeper of the Quaich in 2017.  He is also a livery man of The Worshipful Company of Distillers.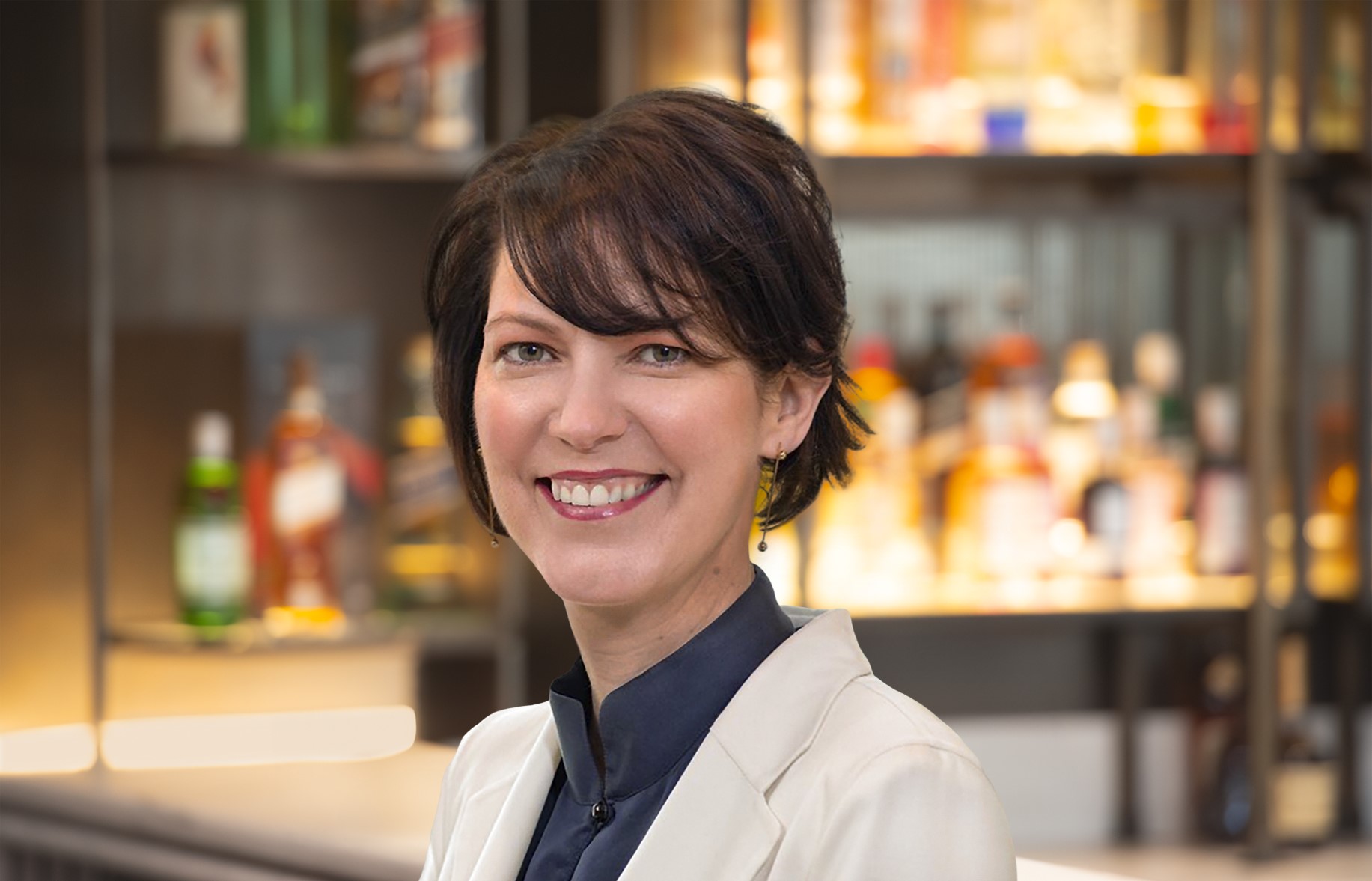 Debra Crew has been Chief Executive, Diageo plc since June 2023. She was previously Chief Operating Officer, Diageo plc and President, North America and Global Supply.
Debra originally joined the Diageo plc Board as a Non-Executive Director in April 2019, before stepping down from the Board when appointed President, North America in July 2020. Debra took on the additional accountability for Global Supply in February 2021.
Debra is the former President and CEO of Reynolds American, Inc, having previously served as President and Chief Operating Officer, and President and Chief Commercial Officer. Prior to that, Debra spent five years at PepsiCo, and held positions with Kraft Foods, Nestlé S.A. and Mars, Inc.
Debra is a graduate of the University of Denver, earned an MBA from the University of Chicago Booth School of Business, and previously served as an officer in the United States Army. She currently serves on the board of Stanley Black & Decker, Inc., having previously served on the boards of Newell Brands and Mondēlez International.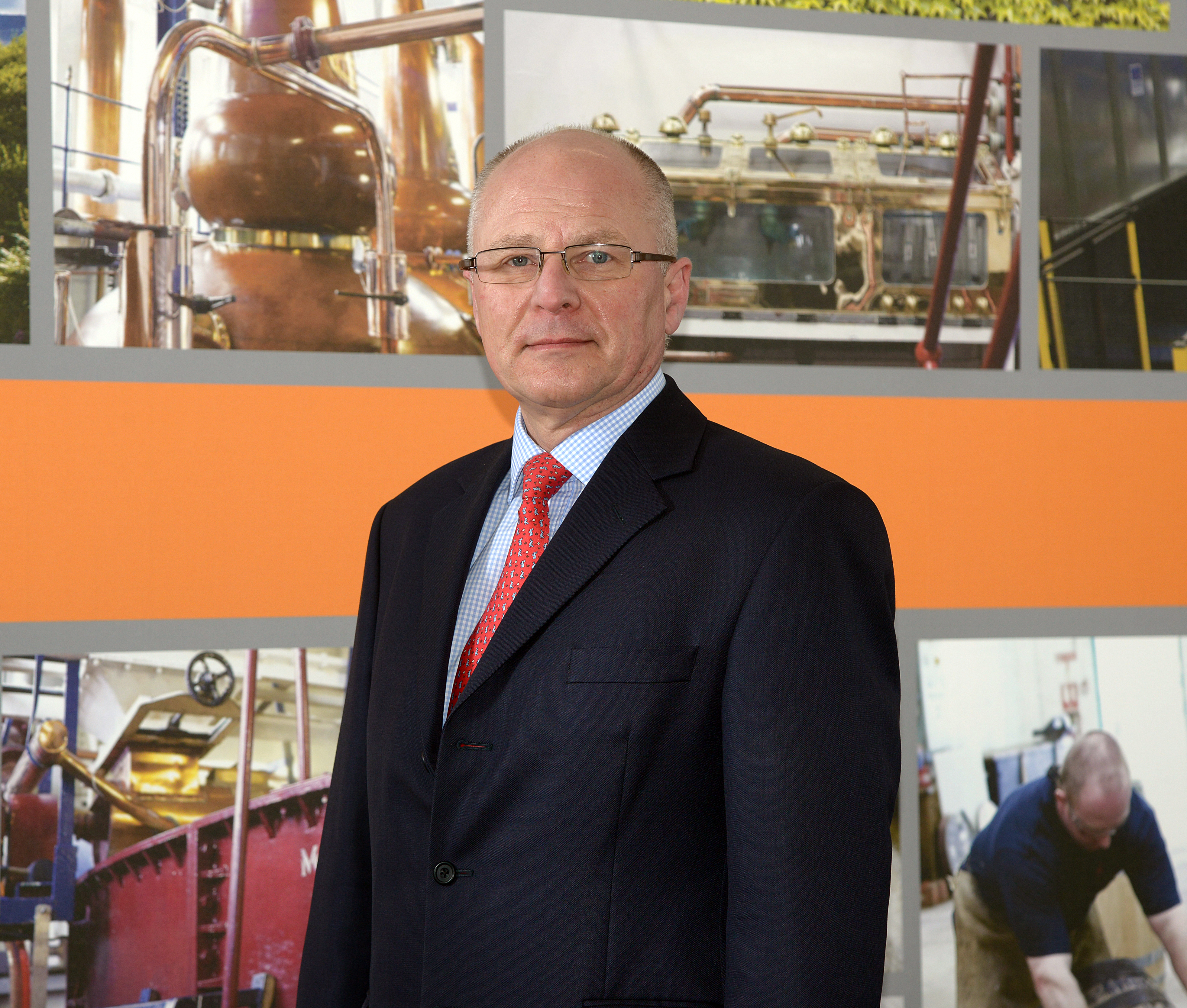 Bryan Donaghey is the Chief Executive of Whyte and Mackay, the multi-award winning whisky maker whose portfolio includes The Dalmore, Fettercairn and Jura Single Malt whiskies. With 25 years experience in the industry Bryan previously held various financial and supply chain roles with Diageo.
Bryan joined Whyte and Mackay in September 2013 leading the company through a period of transformational growth. Proudly founded and headquartered in Glasgow in 1844, Whyte and Mackay export globally and operate eight sites across Scotland including 5 whisky distilleries.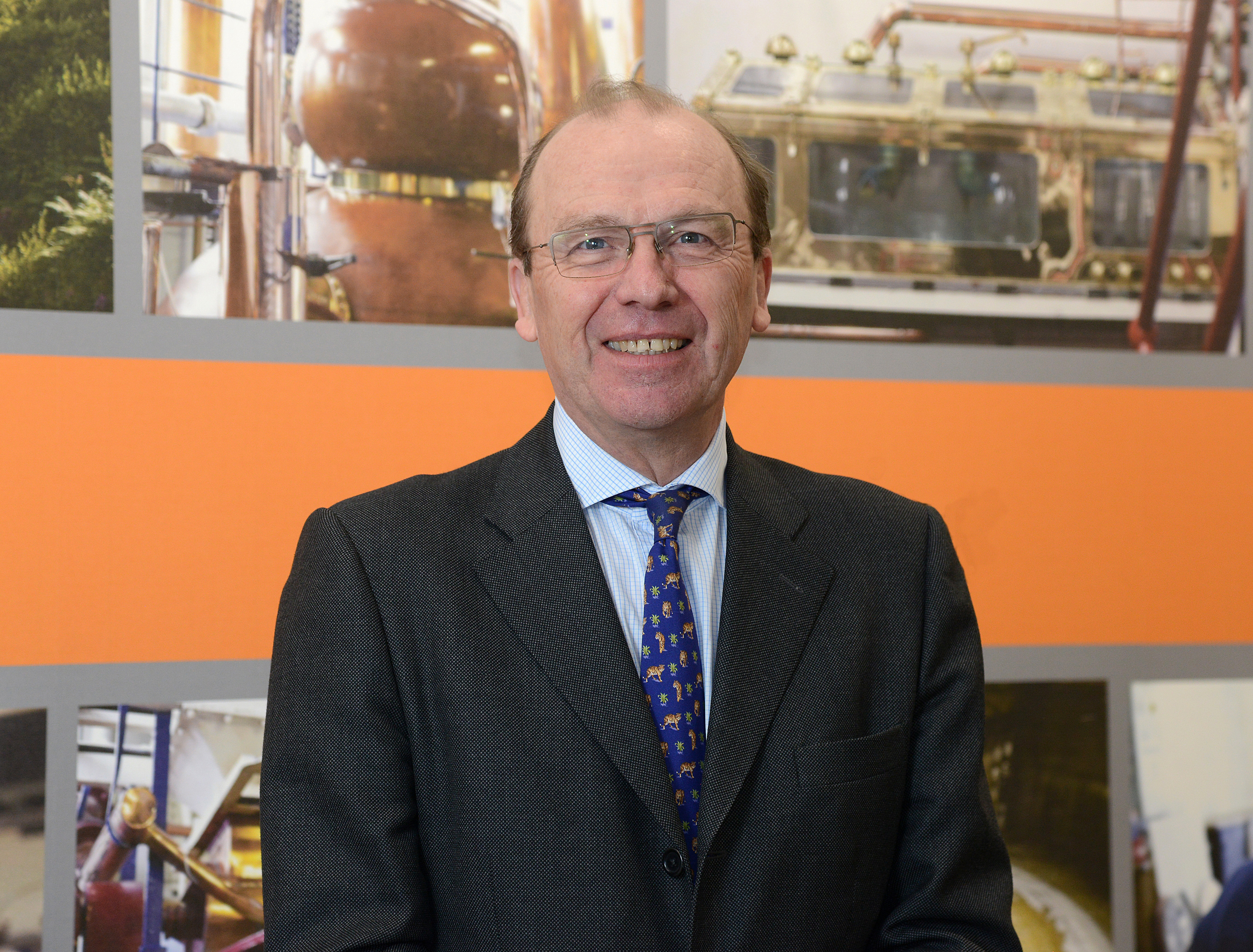 Peter Gordon is a director of William Grant & Sons; the award-winning distiller of Glenfiddich, the World's Most Awarded single malt Scotch whisky.  Glenfiddich was founded by his great-great-grandfather, William Grant, 128 years ago. His pioneering spirit, adventurous outlook and accumulated whisky making expertise spans five successive generations, all of whom have kept the Glenfiddich mission – to produce the best dram in the valley – very much alive.
Like his forefathers, Peter enjoys understanding the complex and pioneering dynamics that go into producing exemplary whisky and spends time with Glenfiddich's Malt Master, Brian Kinsman, developing his own nosing skills to understand the layers of depth and flavour of Glenfiddich, as well as nurturing his team to be inspired by their surroundings and adventurous with their whisky making.
With a Bachelor of Arts from Stirling University and an MBA from Henley, Peter has spent most of his working life at William Grant & Sons, taking his first distillery job in 1976 at the age of just 17. Peter is a Supervisory Board Director and member of the Family Council.
---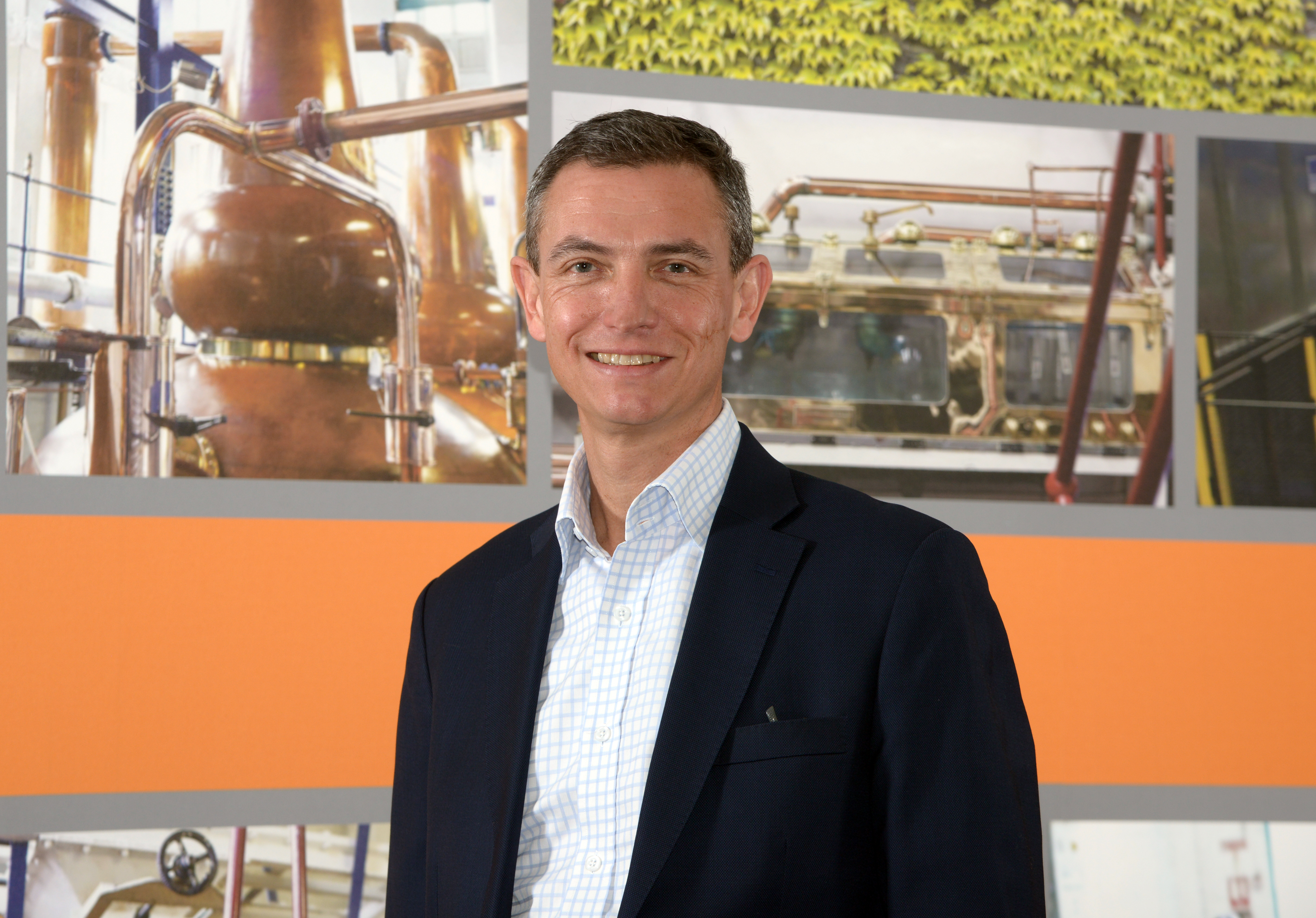 Jean-Etienne Gourgues was appointed Chivas Brothers Chairman and CEO in July 2021 following a successful tenure as the Managing Director of Pernod Ricard China since July 2014.
In 2001, after having worked in different industries, he joined Mumm & Perrier-Jouët Champagnes as Area Brand Manager, following which he was appointed to the position of Marketing and Development Manager in 2004. Jean-Etienne then became the Mumm & Perrier-Jouët Sales Director for Europe, with expanded worldwide responsibility in 2007.  In 2008, he joined the Martell Mumm Perrier-Jouët Executive Committee as MMPJ Sales Director. In October 2011 he was appointed President and Chief Executive Officer of Pernod Ricard Japan, before becoming Managing Director of Pernod Ricard China in July 2014.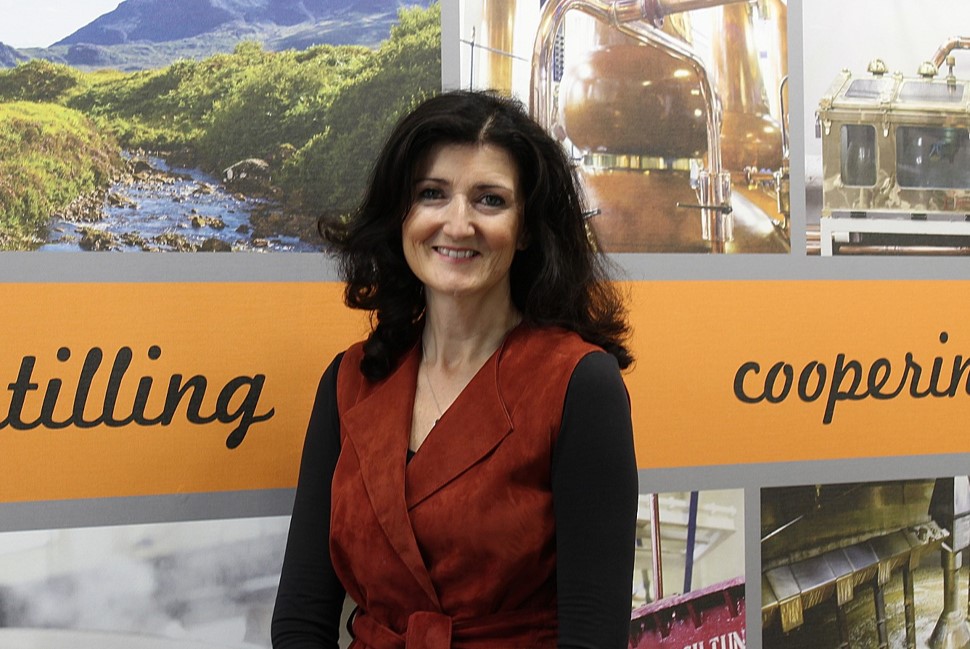 Rita Greenwood  is the Supervisory Board Business Counsel for William Grant & Sons and has been a member of the Executive Board since 2017 in the role of President – Europe, Middle East and Africa. 
Rita has held a number of Managing Director roles including William Grant & Sons' UK distribution business; developed European Markets and Global Travel Retail. Rita's career in the drinks industry spans over 18 years after having begun in the food industry working for Nestlé.
Rita is a Keeper of the Quaich, a Corporate Liveryman of The Worshipful Company of Distillers and a former Board Trustee of The Drinks Trust charity.
Rita is an Executive Board sponsor for Diversity and Inclusion at William Grant & Sons and was recently recognised as an inspiring D&I Leader and Role Model in the Consumer Goods and Grocery Industry by MBS Group, IGD and PwC.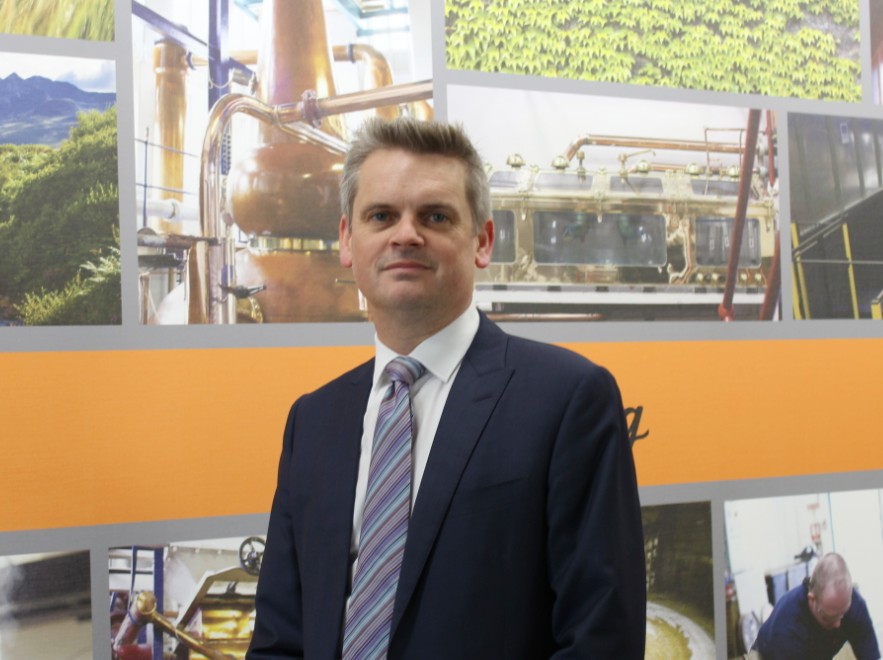 Paul Hyde is a chartered accountant who joined Edrington in 1997 and occupied a range of senior finance roles before becoming Strategy and Development Director. He was appointed Managing Director of Edrington's regional power brands in 2015. In August 2016 he was appointed Edrington's Chief Financial Officer.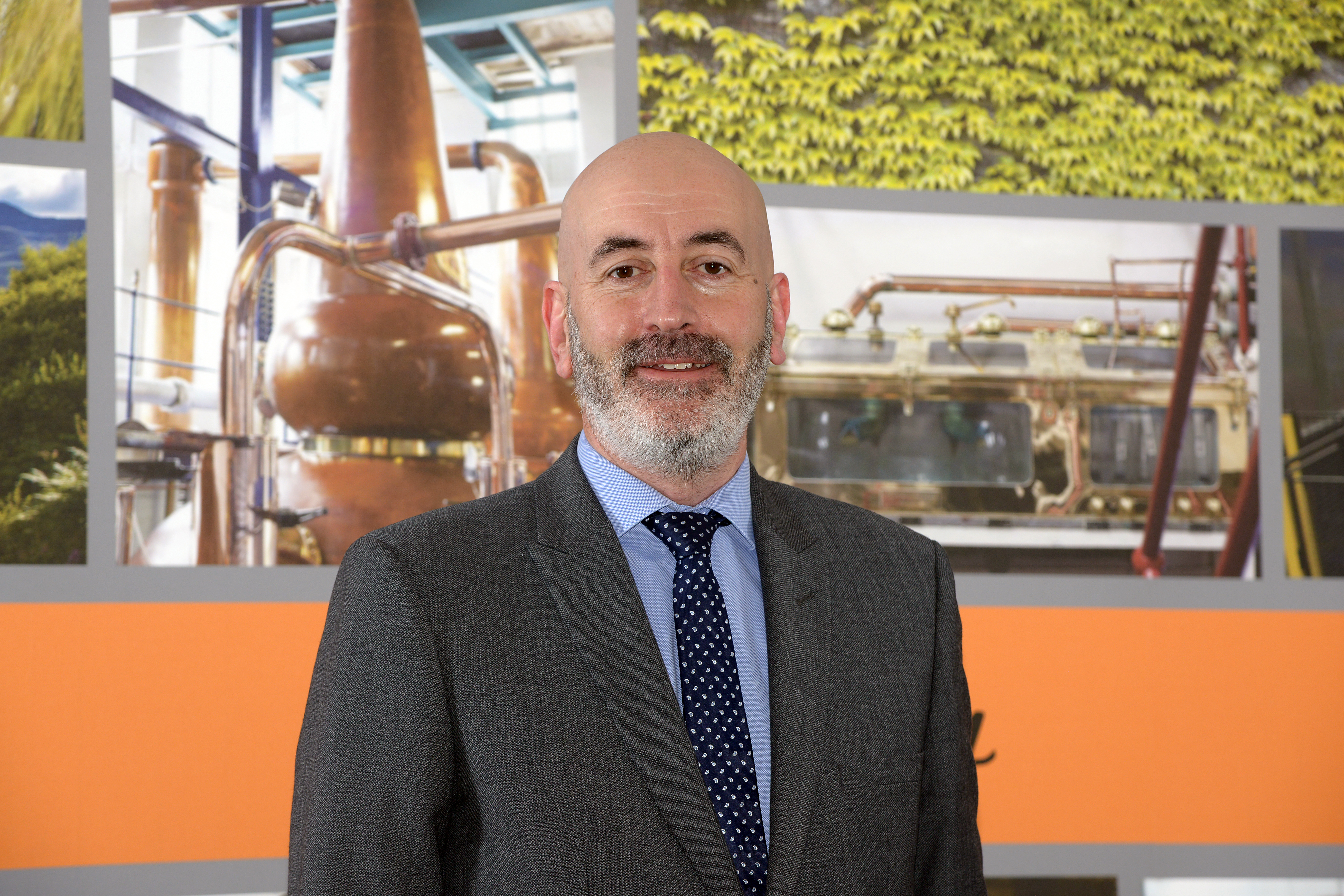 Ewen Mackintosh is the Managing Director of Gordon & MacPhail, a fourth generation family owned business headquartered in Elgin.  Having worked with the company since graduating from St Andrews University, Ewen has worked in various operational and commercial roles before becoming the first non-family Managing Director in 2014.  A Master of the Quaich and a Liveryman of The Worshipful Company of Distillers, Ewen also participates in a number of local business and tourism initiatives, including Moray Chamber of Commerce Board and the Highlands & Islands Committee of SCDI.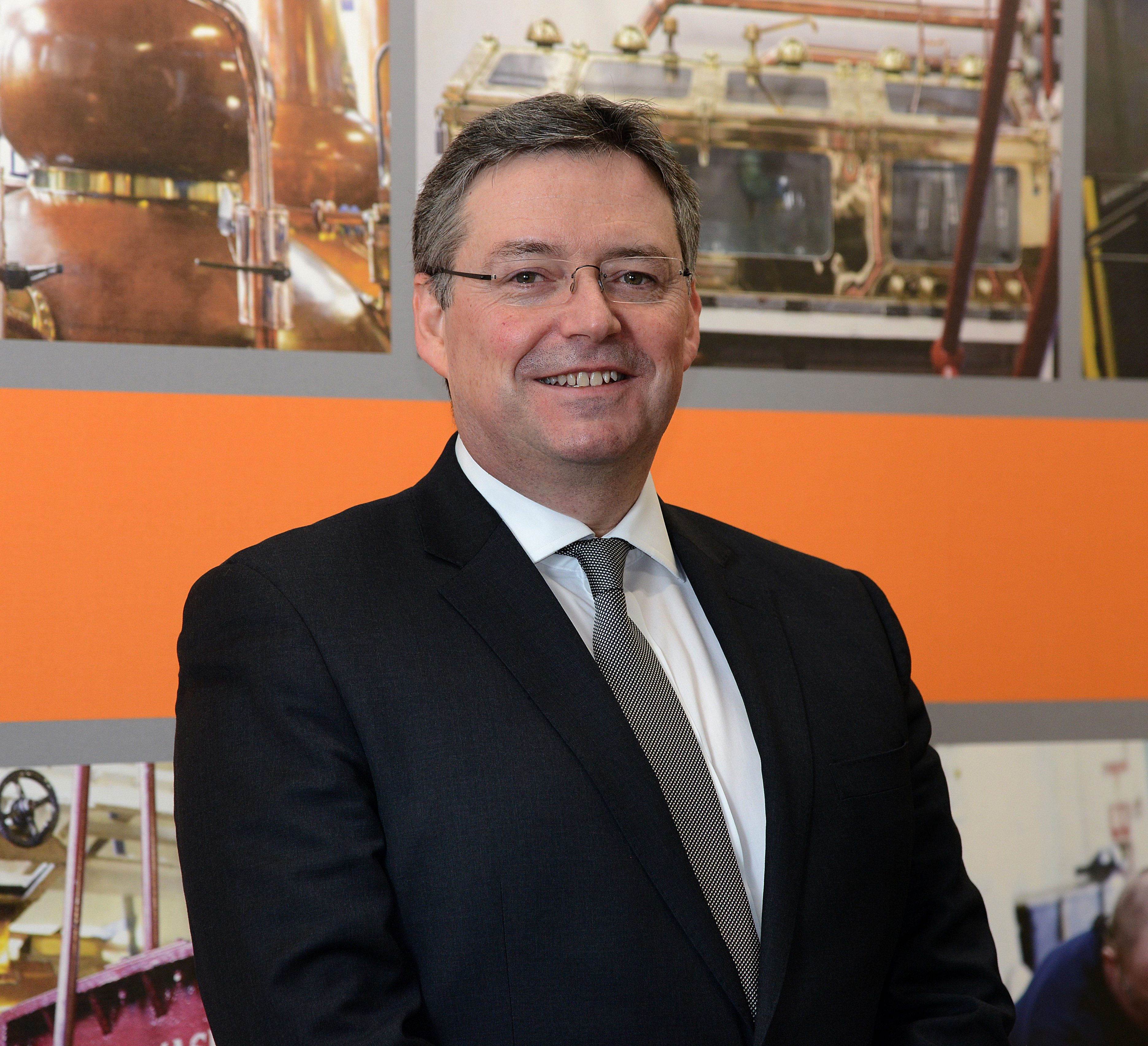 Scott McCroskie is the Chief Executive of Edrington since April 2019. He has more than 20 years' experience in the industry, holding financial and commercial roles with Scottish & Newcastle, Jim Beam Brands, Whyte & Mackay, and latterly with Maxxium UK, the spirits marketing and distribution business jointly owned by Edrington and Beam Global. He joined Edrington in 2009 and was appointed as Commercial Director in 2011. Scott joined the Edrington board in 2013. In 2015 Scott became Managing Director of The Macallan, Edrington's leading brand and the world's most valuable Scotch whisky.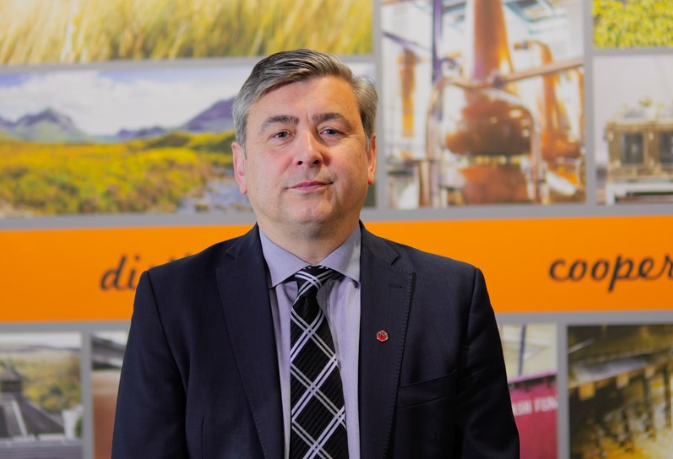 Niall Mitchell joined Bacardi in 2017 as the head of Finance for Global Supply Chain based in Geneva. He now leads the Supply Chain teams for EUROC, which includes production and supply of the Scotch Whisky portfolio, Bombay Gin, Grey Goose and Martini amongst many other brands.
Niall started out his career in consumer goods with Philips Electronics before switching to the premium drinks industry and worked for Diageo and SABMiller before joining Bacardi. Niall is originally from the UK and has worked internationally in the US twice, Switzerland and Russia. He gets great satisfaction from partnering with others to grow brands beyond their expected levels and developing great teams.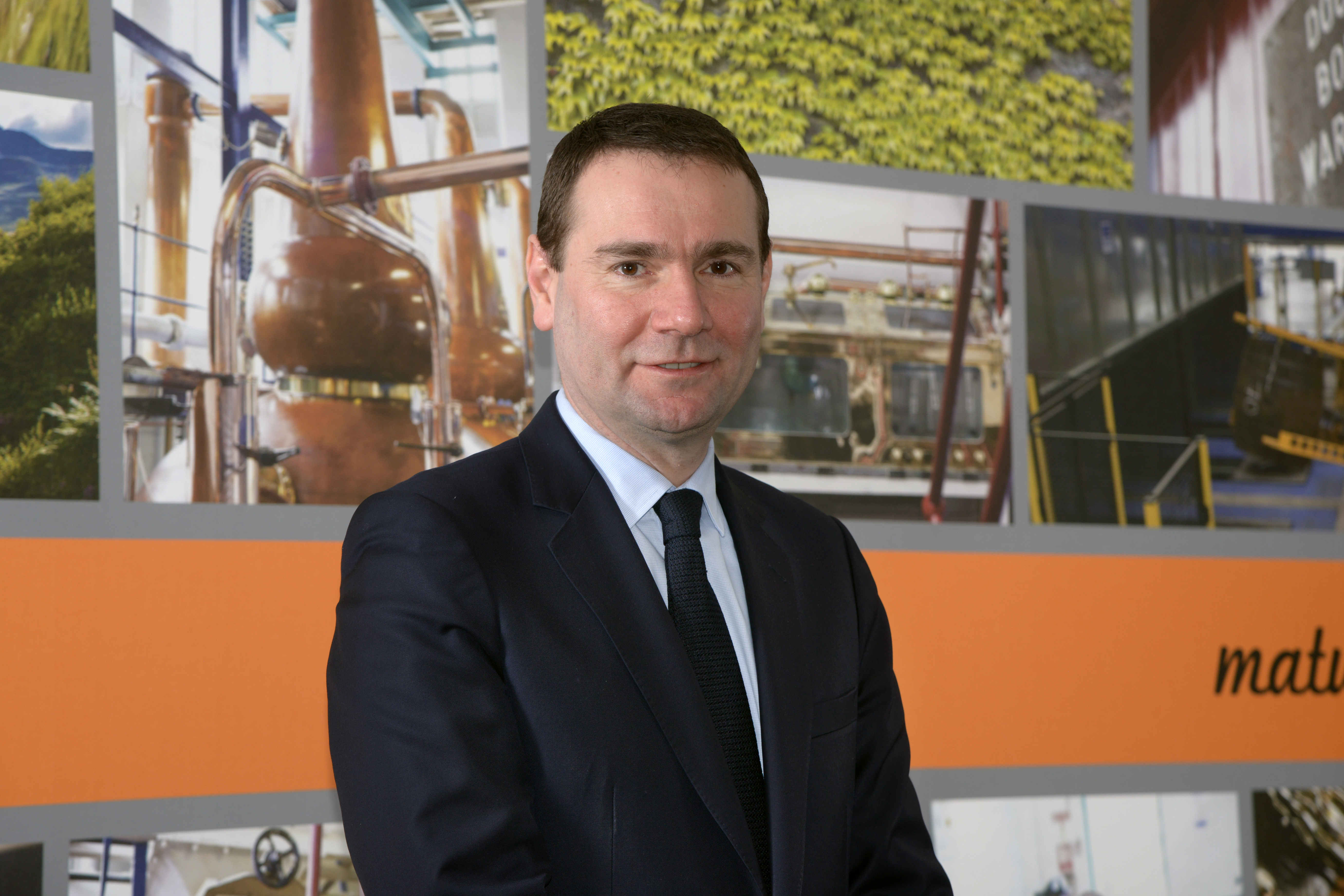 A graduate of ESCP and of the Wharton School of Business, Alexandre Ricard worked in consulting and M&A for 7 years prior to joining Pernod Ricard at the Group's Paris HQ in 2003.
He moved to Dublin as CFO of Irish Distillers end 2004, then to Hong Kong in 2006 as CEO of Pernod Ricard Asia Duty Free. 
In 2008, he returned to Dublin as CEO of Irish Distillers before moving back to Paris in 2011 to join the Group's Executive Board as MD, Distribution Network.
He was appointed Deputy Chief Executive and COO in August 2012 and was named Chairman and Chief Executive on February 11, 2015.
Alexandre Ricard is a French national and a grandson of the company's founder, Paul Ricard.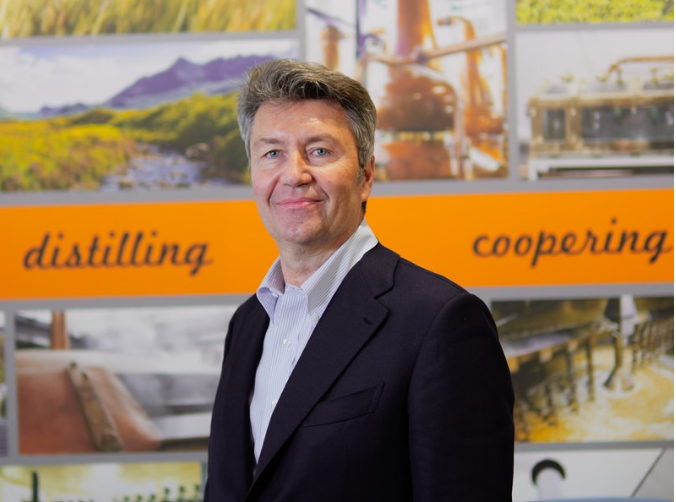 Cesare Vandini is the Managing Director BU Northern, Central, Eastern Europe (NCEE), Campari Group.  He was born in Bologna in 1963 and holds a degree in Economics. He held various managerial positions with growing responsibilities from Commercial and Marketing Director to General Manager, operating both in Italy and international markets for relevant companies such as Kraft Food, Diageo and Pirelli. Cesare joined Campari Group as Global Marketing Director in 2008 and was appointed Managing Director, Eastern Europe in 2011. Since March 2015, he is covering the role of Managing Director, Northern, Central and Eastern Europe.
2015-Present day Campari Group, Managing Director BU Northern, Central, Eastern Europe
2011–2015 Campari Group, Managing Director Eastern Europe
2008–2011 Campari Group Marketing Director
2005–2007 Diageo Ireland, Business Unit Director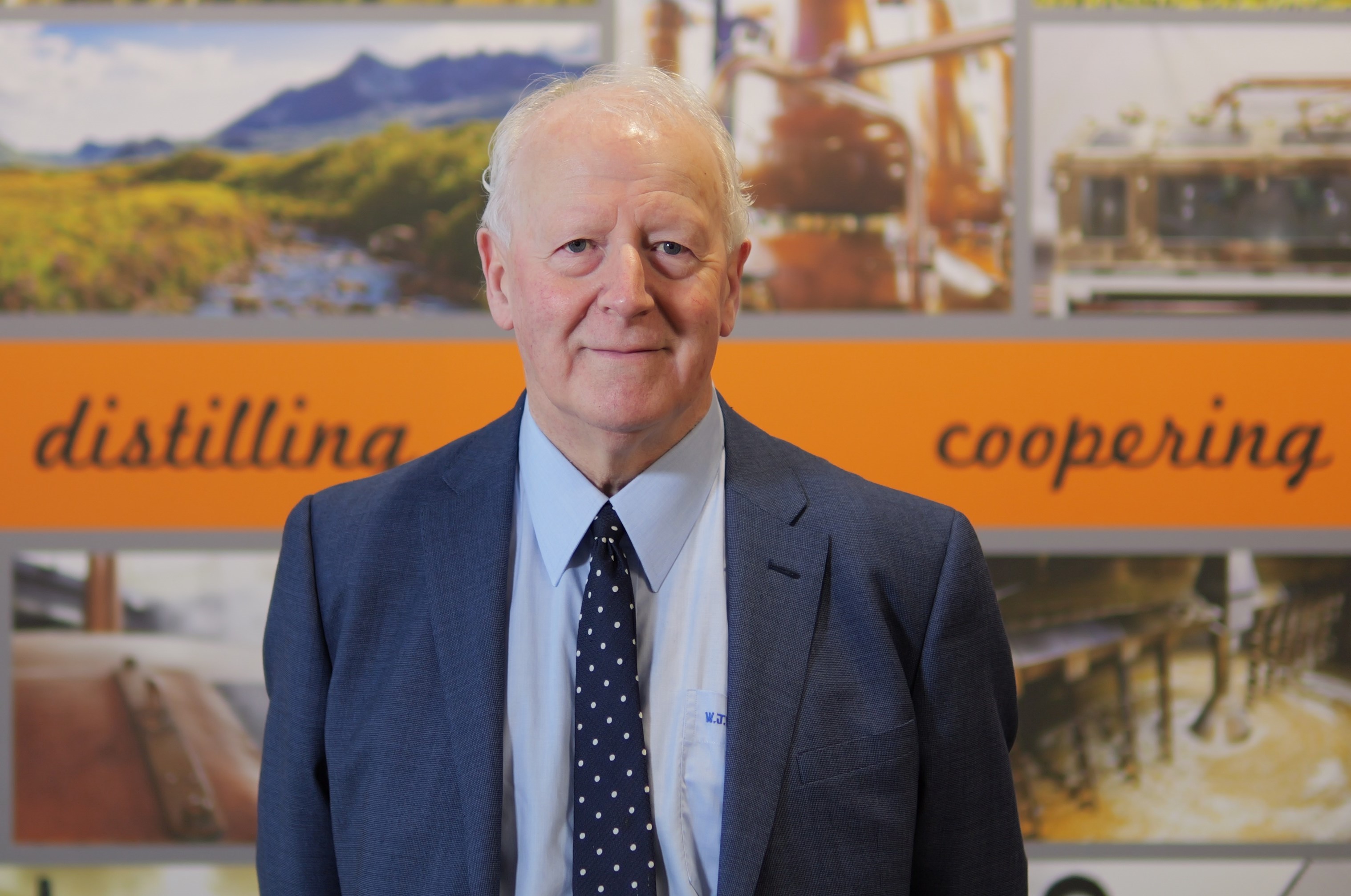 Billy Walker is the Master Blender at the helm of The GlenAllachie Distillers Company.   He acquired the distillery in 2017. 
Throughout his famed career, Billy has amassed countless awards including Master Distiller/ Blender of the Year (World Whisky Awards, 2020) and in 2021 was inducted into Whisky Magazine's prestigious Hall of Fame.
He has a passion for whisky making, coupled with an BSc Honours Degree in Chemistry from The University of Glasgow in 1967.