31 October 2023
Scots tell Chancellor to put further tax hikes on Scotch Whisky on ice

Jeremy Hunt has been urged to put any plans for a further tax hike on Scotch Whisky on ice, with new polling showing nearly two-thirds of Scots (63 percent) would support a freeze to excise duty in the Chancellor's autumn statement.
Polling by Survation on behalf of the Scotch Whisky Association (SWA) found that nearly nine in ten Scots (86 percent) believe the Scotch industry is important to the Scottish economy, with more than half of respondents (55 percent) believing the UK government is not doing enough to support the sector.
More than nine in ten Scots also believe the Scotch industry is important to tourism (92 percent) and hospitality (91 percent). Figures published last month by the SWA showed distilleries to be Scotland's number one tourist destination with more than two million visits a year; while Scotch and other spirits generate a third of all alcohol sales in restaurants, pubs and bars.
The SWA has urged the Chancellor to rule out any further increase to excise duty in the autumn statement on 22 November. A 10.1 percent increase introduced from 1 August was found by the Office for National Statistics to have caused the biggest rise in UK inflation on record.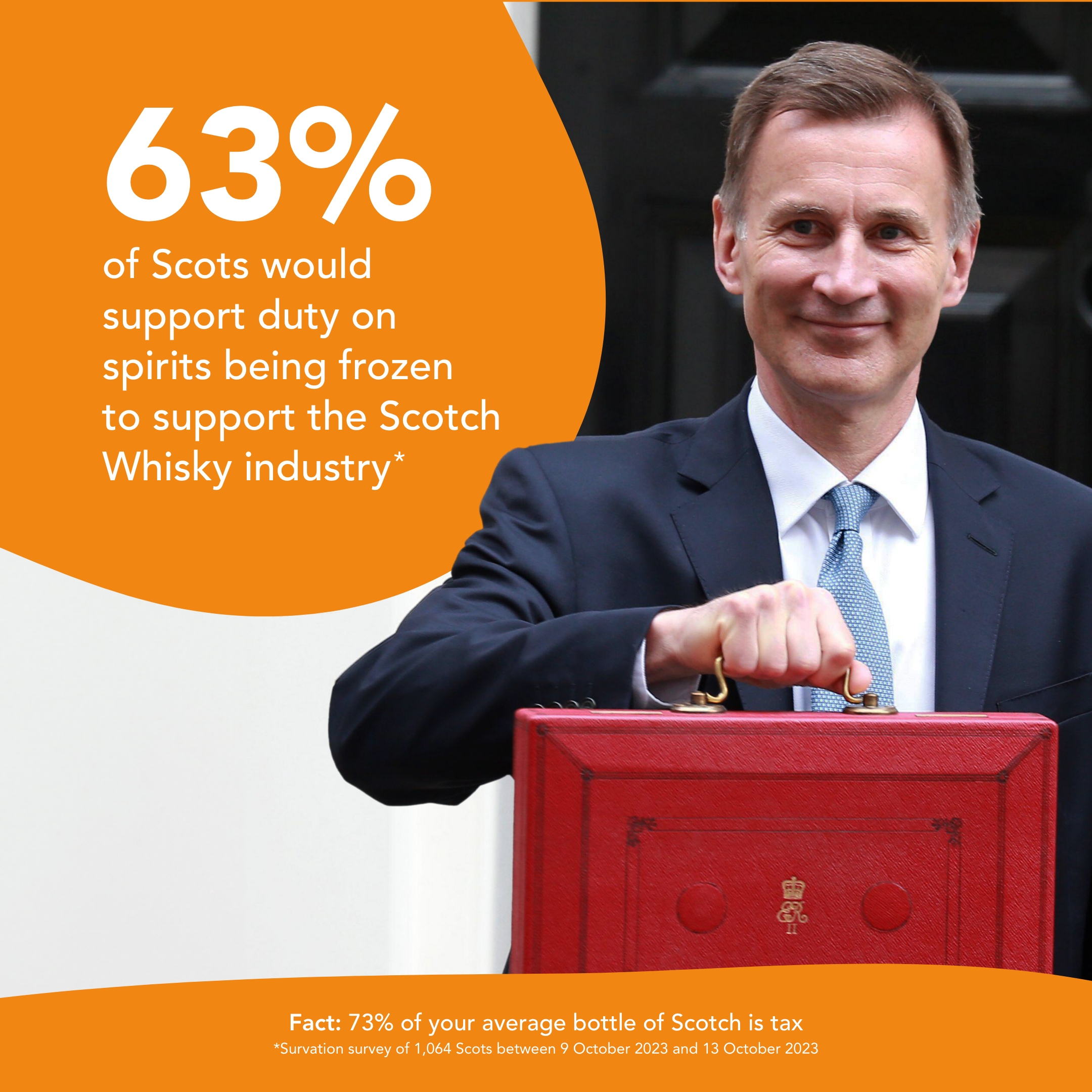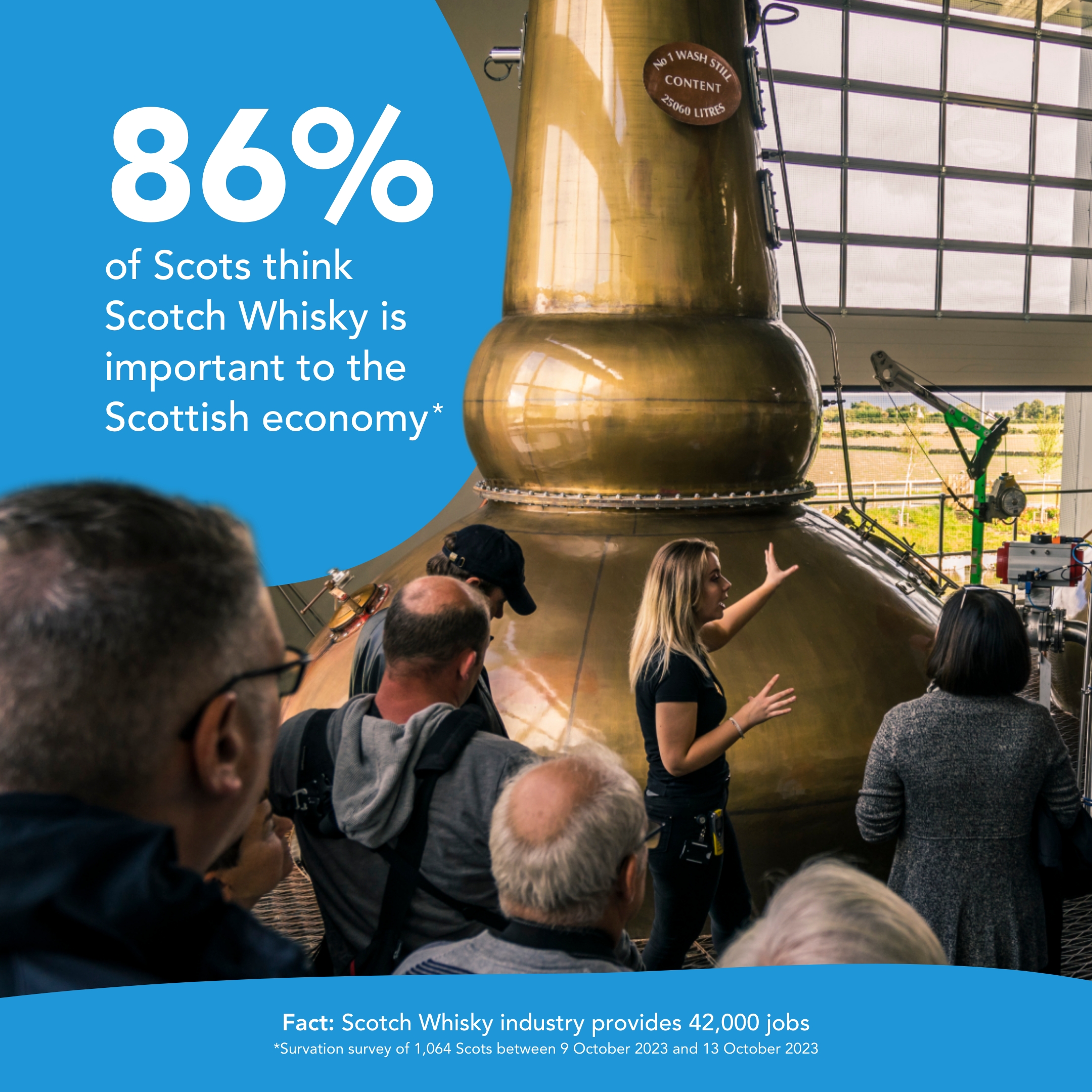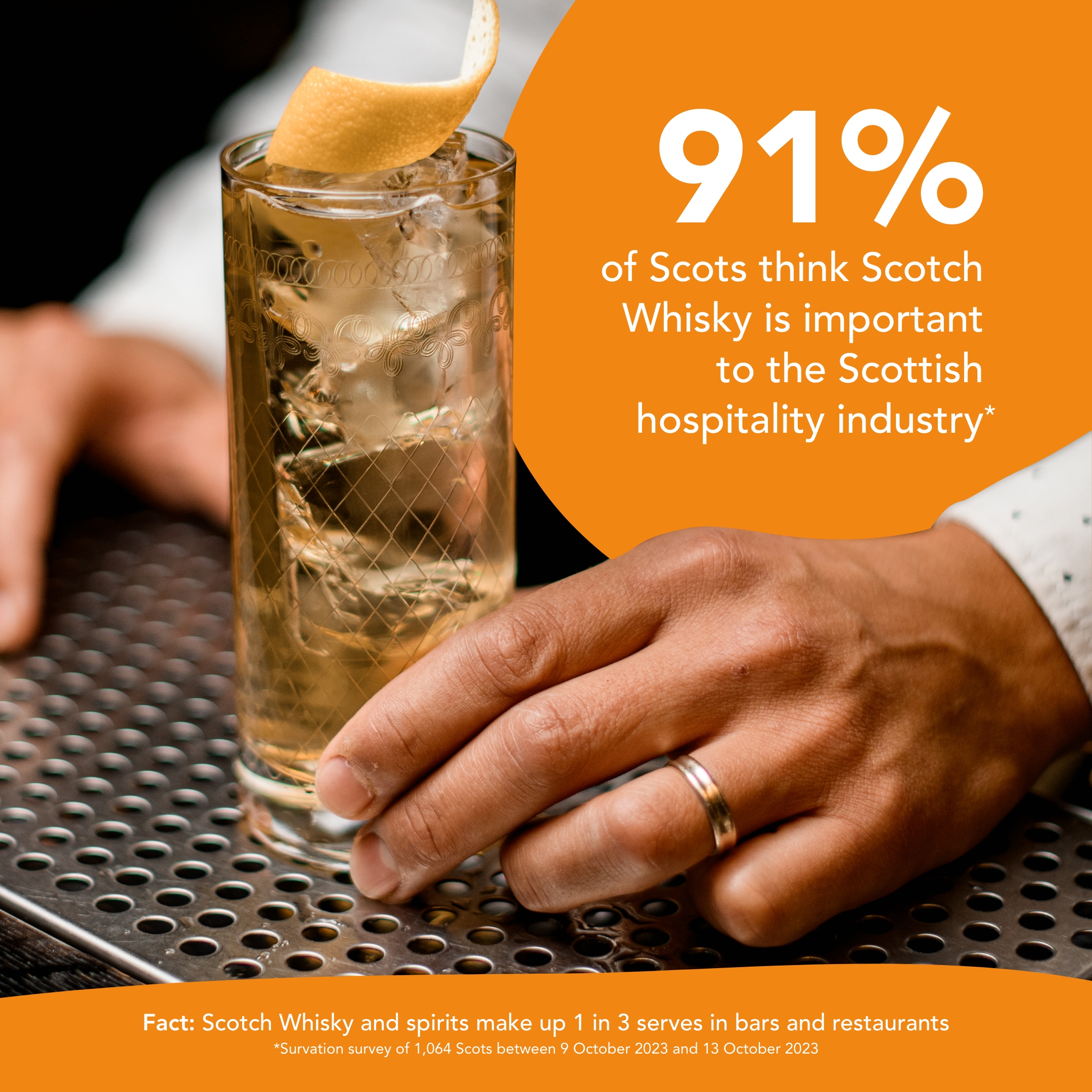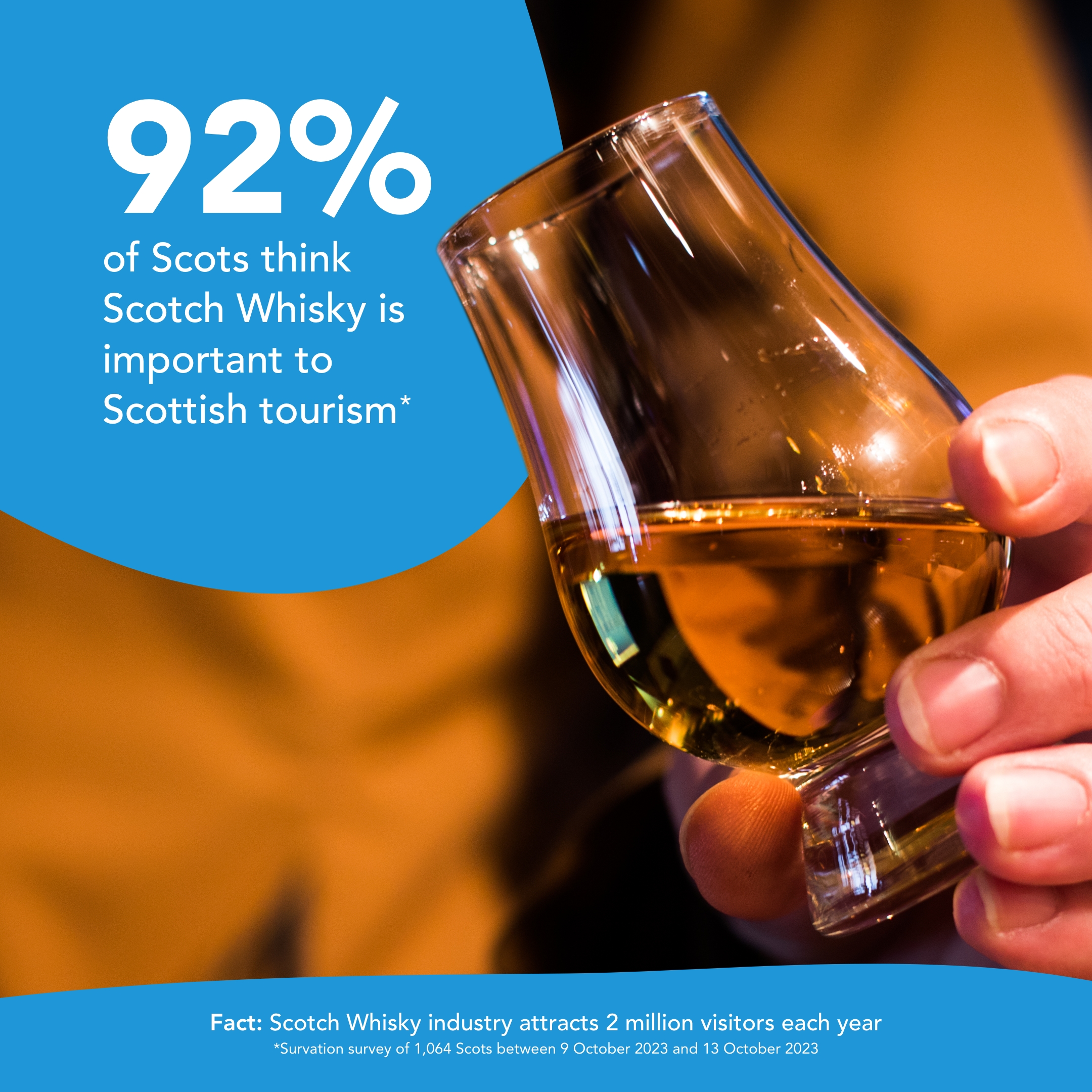 Mark Kent, Chief Executive of the Scotch Whisky Association, said:
"Scots recognise the contribution Scotch Whisky distilleries make to the economy, whether through hospitality, tourism and exports. These are crucial businesses for local economies and merit the type of support Scots want to see the Chancellor provide in his autumn statement.
"Distillers and the businesses they support have already felt the impact of the double-digit duty hike this year – which the ONS said saw alcohol make the biggest contribution to UK inflation on record. The Chancellor should back our industry and help deliver on his commitment to halve inflation by ruling out any further excise duty increase in his autumn statement."
ENDS
Polling methodology
Survation polled 1,064 Scots aged over 16 years of age. Fieldwork was undertaken between 9 October 2023 and 13 October 2023.
Survation is an MRS Company Partner. All MRS Company Partners and their employees agree to adhere to the MRS Code of Conduct and MRS Company Partner Quality Commitment whilst undertaking research. As a member of the British Polling Council, Survation has a strong commitment to transparency and integrity of its work.
---
Learn more about the campaign for HM Treasury to Support Scotch Whisky distillers in the Autumn Statement here.