We spoke to Lisa Wilson, Sustainability Standards Director at Green Tourism, an organisation which supports visitor attractions - including the 68+ distillery visitor centres throughout Scotland - on their green journey.
Tell us about the work your organisation does – how long it has operated, its remit, its core work?
What many people don't know Green Tourism has been around for nearly 25 years!  We have over 2,500 members in 20 different countries worldwide. The programme is based on our three pillars: Caring for People, Caring for Places and Caring for the Planet. We have 70 indicators across 15 goals covering everything from Communication and Equality, Diversity, and Inclusivity, to Travel, Food & Drink and, of course, under Caring for the Planet are goals that you would expect like Water, Carbon, Energy.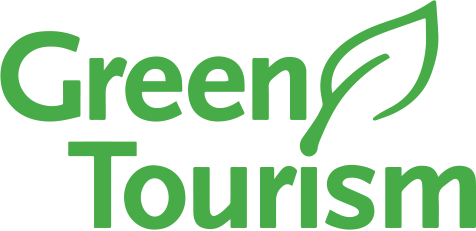 Over the last two years we have been busy developing our new GreenCheck portal: a digital interactive pre-assessment process, allowing members to work through the criteria at their own pace. Once they are ready, they just click a button, and a member of the Green Tourism team gets in touch to verify the evidence  and to carry out their assessment. Depending on where our members are on their journey they can achieve a Bronze, Silver or Gold award.
What connections does the work you do have with the Scotch Whisky industry?
Sustainability can appear to be complicated and even daunting; we help business get started, assess where they are and help them come up with an action plan and strategy to work towards achieving their goals. We have been working with Distilleries and Visitor attractions for many years now, from small independents to groups with multiple sites. We are actively encouraging people to share their green stories, talk about their successes, goals and plans for the future. 90% of the business we speak to have many processes and initiatives in place but as it's part of their day to day running, they forget to talk about it. The world is getting greener and so are your visitors!
Why is it important for the Scotch Whisky industry to work with organisations like yours?
Sustainability isn't really something new when it comes to making whisky. Scotch Whisky has always had sustainability incorporated as part of the process for example with the reuse of resources. Most tours always reference aspects such as the 'Head and Tail' of the spirit being reused in the next batch, or explaining what happens to the spent lees and draff. Often the casks used are being reused as they have previously been sherry or bourbon casks. However now it's about looking at the whole process, from production to packaging to distribution, and working towards Government targets to be net zero.

Green Tourism provides support and assistance throughout, and we are currently developing our Green Tracker that will help our members and business monitor key areas. The first module will be Carbon allowing business to track their Carbon Emissions and also benchmark them against similar business, demonstrating their improvement over the years.
Scotch Whisky has always had sustainability incorporated as part of the process...
now it's about looking at the whole process, from production to packaging to distribution
How have you seen Scotch Whisky visitor centres' approach to sustainable tourism develop in recent years?
People are asking more questions and they want to be actively greener. Even The Rough Guide is encouraging travellers to check sustainability practices of places before they visit and actively ask questions about process, procedures, and sustainability commitments.  Therefore, to keep up with the changes and demand we have started to see sustainability becoming important across all aspects of business.
For instance, it is becoming a stipulation during refurbishments or new builds to ensure they are efficient and sustainable. Companies are embracing and actively encouraging staff and operators to put forward ideas, often resulting in significant savings in water usage or in the reduction in resources. It has been great to see a shift to supporting other local business by stocking their products in retail spaces, or encouraging visitors to stop by whilst in the area. We have seen an increase in the support for biodiversity by planting pollinator plants, creating wildflower meadows, putting up bird boxes, and of course, supporting local communities and organisations in the past year by manufacturing and distributing hand sanitizer to support health services during the pandemic. All aspects are now being shared with visitors as part of tours, on social media platforms and through the commitments highlighted on websites. More organisations are starting to tell and share their green stories.
With COP26 on the horizon, why is it important for industries like Scotch Whisky to engage with the wider sustainability agenda?
If we want to future-proof for generations to come, we all have to play our part. There will be an increasing demand for business to do so from consumers, tourists, and other organisations they are working with. Don't forget, there is a legal requirement and government targets which businesses will be held accountable for. Scotch Whisky has already made a start, its now about focusing on next steps and taking it to the next level.
What is special about Scotland? What is special about Scotch Whisky?
We have spectacular landscapes and phenomenal offerings in food and drink from our seafood, meat and game to our whisky, craft beers and gins to name a few. Many businesses in Scotland are leading the way in sustainability and often ahead of the rest of the UK. Every Scotch Whisky distillery has its own special story and its own secret recipe to provide a taste of the land and area they are in. The industry has changed over the years and is adapting to new markets and consumers for the years to come; part of that is a focus on becoming a sustainable 'green' industry.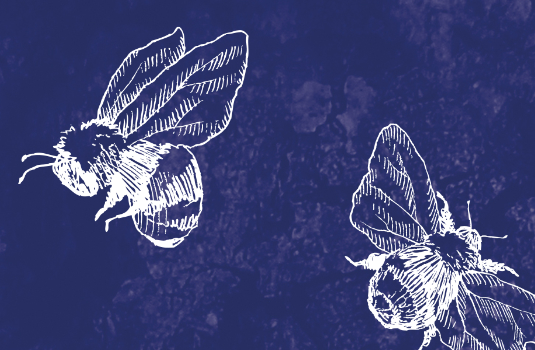 Learn more about Green Tourism and the work it does with Scotch Whisky distilleries and whisky tour providers here.
Green Tourism news & commentary