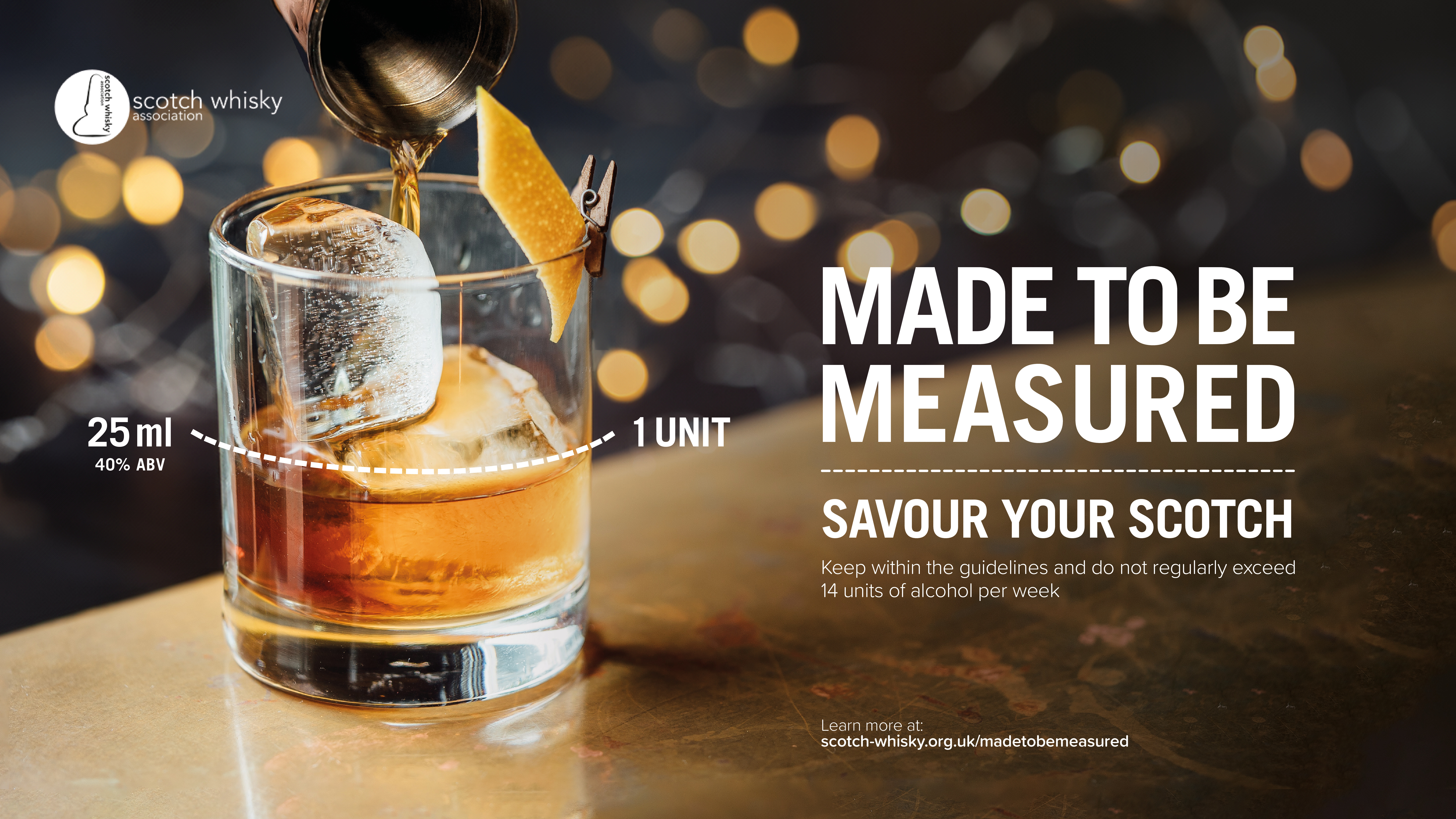 A dram of whisky can be one of life's wee pleasures, but have you ever thought - how many units of alcohol are in the glass?
A single measure of Scotch (25ml) contains 1 unit of alcohol. It's recommended that you do not regularly exceed 14 units of alcohol a week. 
Learn more about how many units are in a dram of Scotch Whisky compared to other drinks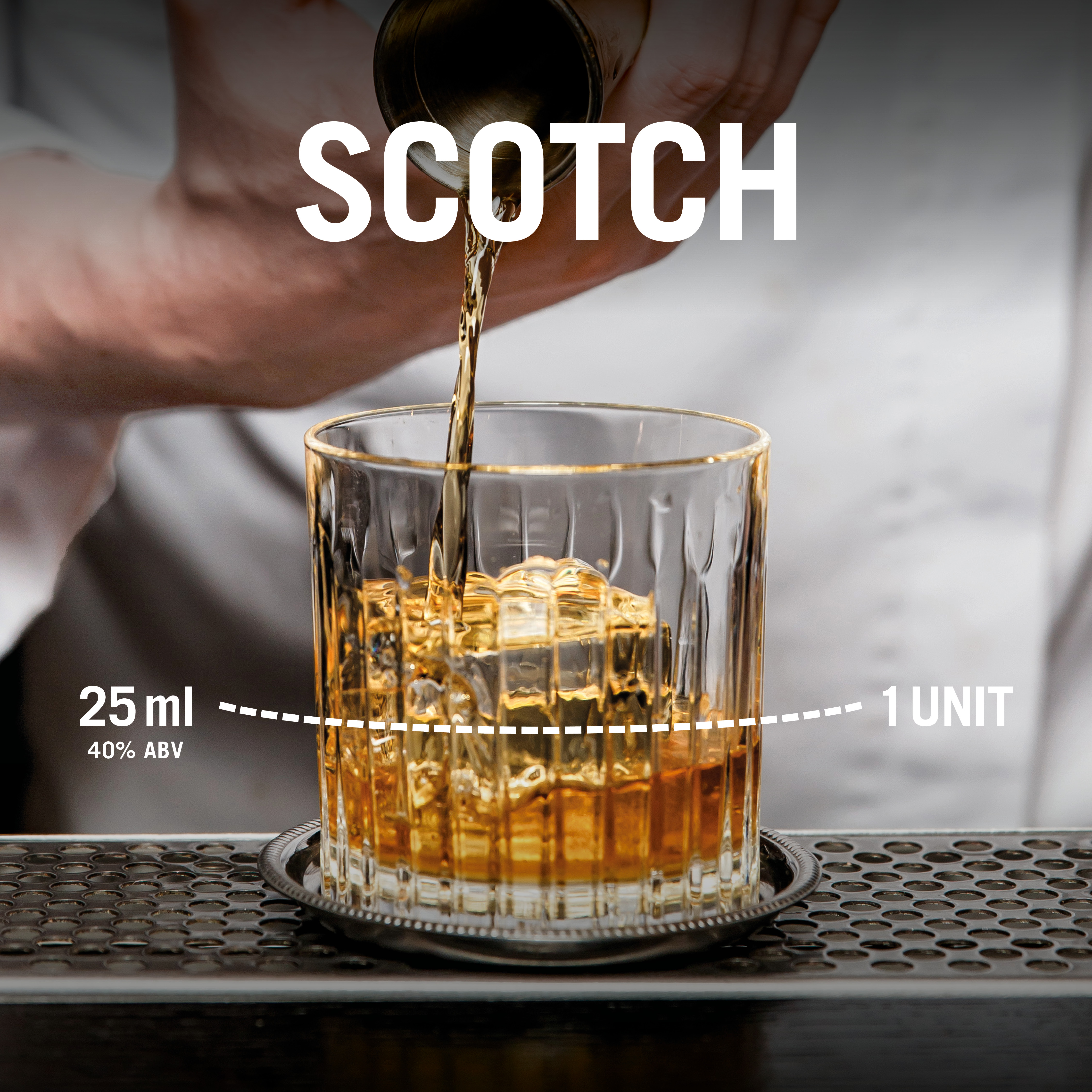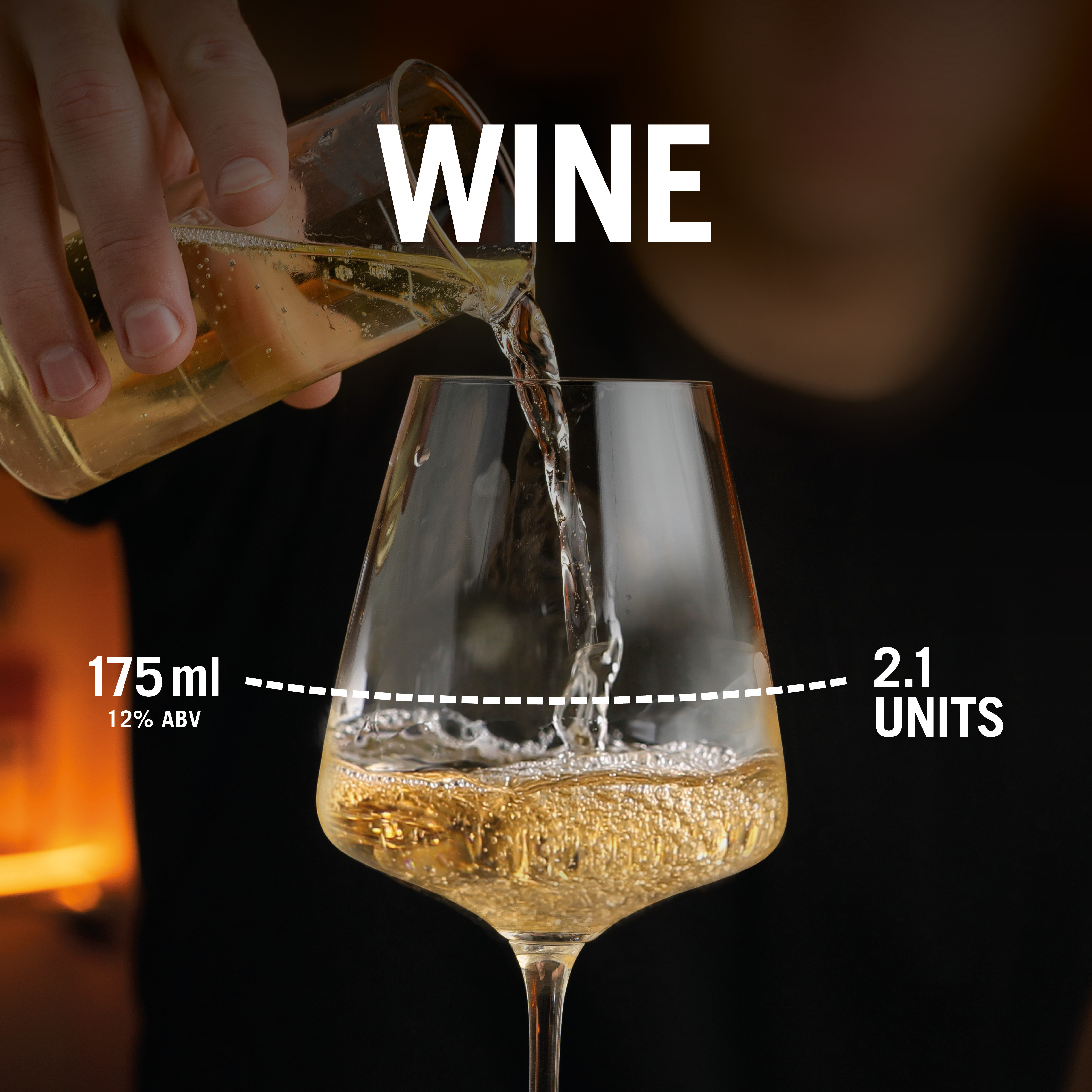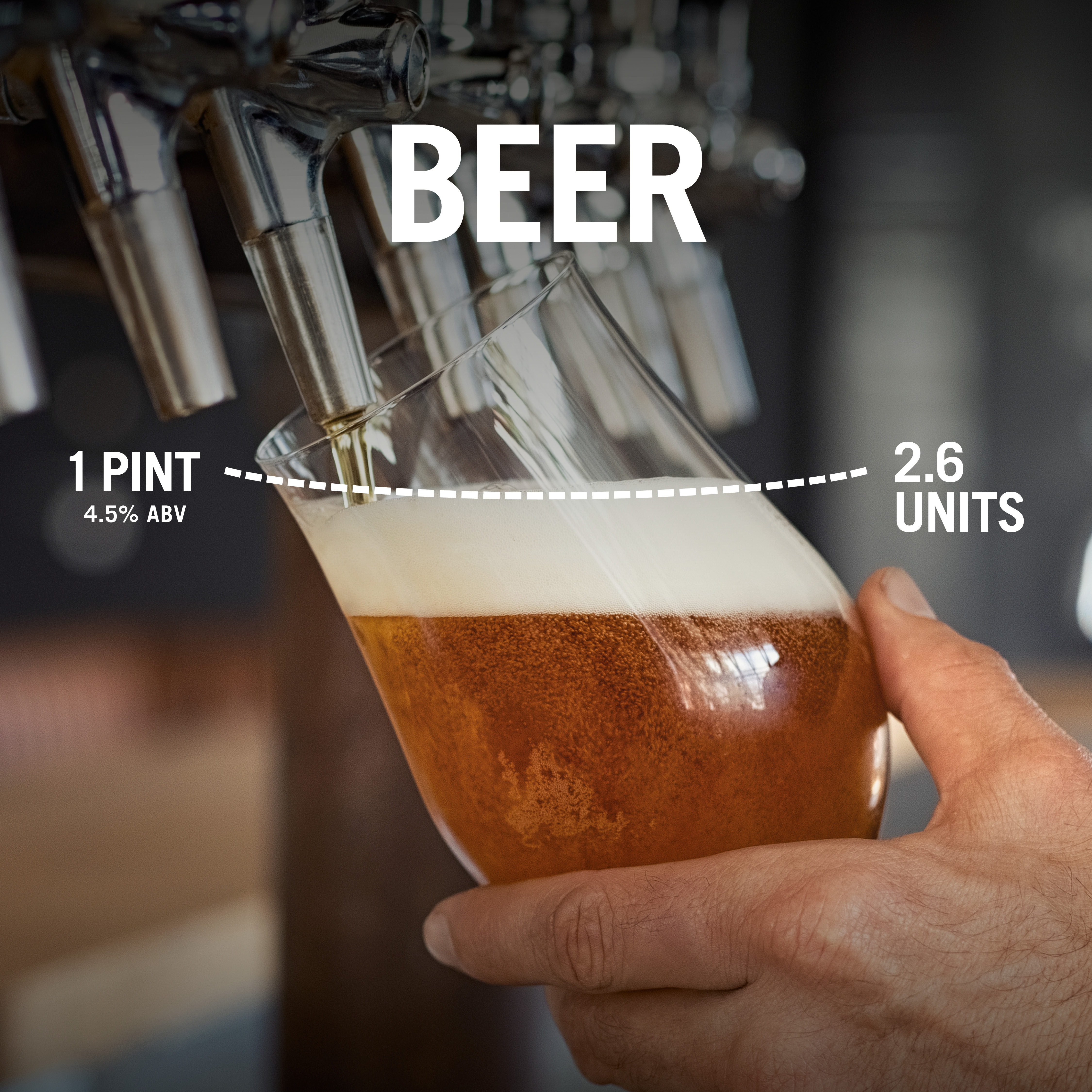 Scotch Whisky: made to be measured. Savour your Scotch.
Drinking alcohol during the festive season
If you choose to enjoy an alcoholic drink as part of your festive celebrations, remember to do the following:
Stay hydrated – be sure to regularly alternate alcoholic drinks with water
Have something to eat throughout the day or evening
Look after friends and colleagues
Never drink and drive
Want to learn more about monitoring your drinking? Visit the Drinkaware website to explore useful tools and tips.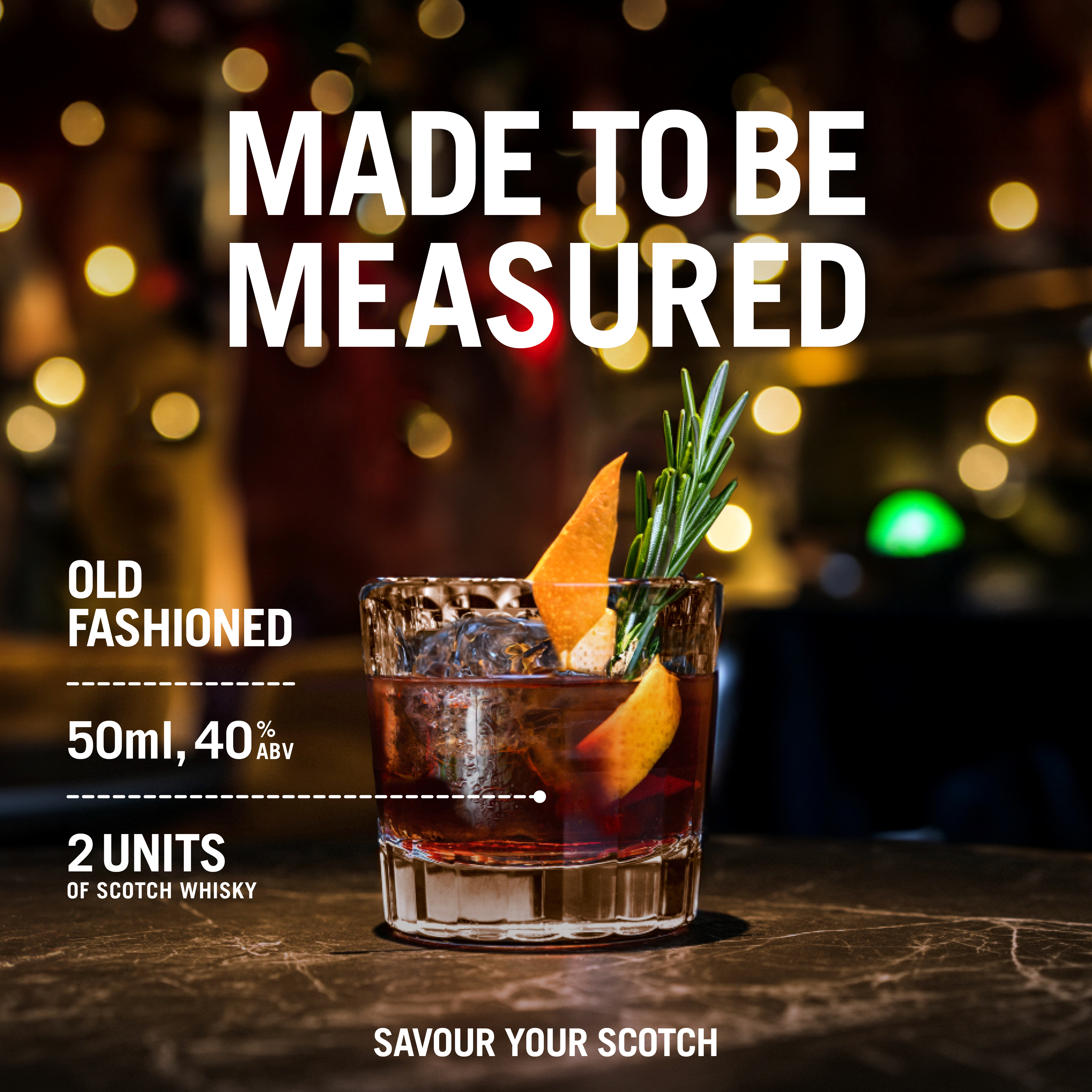 ---
Can single malt Scotch Whisky be used in cocktails?
Yes, absolutely! While blended Scotch whisky has more commonly been used in cocktail mixing, single malt Scotch is a fantastic addition to a cocktail. A cocktail mixologist will use a range of mixers and ingredients, along with their skills in creating great taste combinations, to mix a longer drink that ensures Scotch Whisky's craft and flavour profiles are allowed to shine through.
Remember, cocktails should always be sipped and savoured, and you should pay attention to how many units of alcohol are included, as it can often be more than one.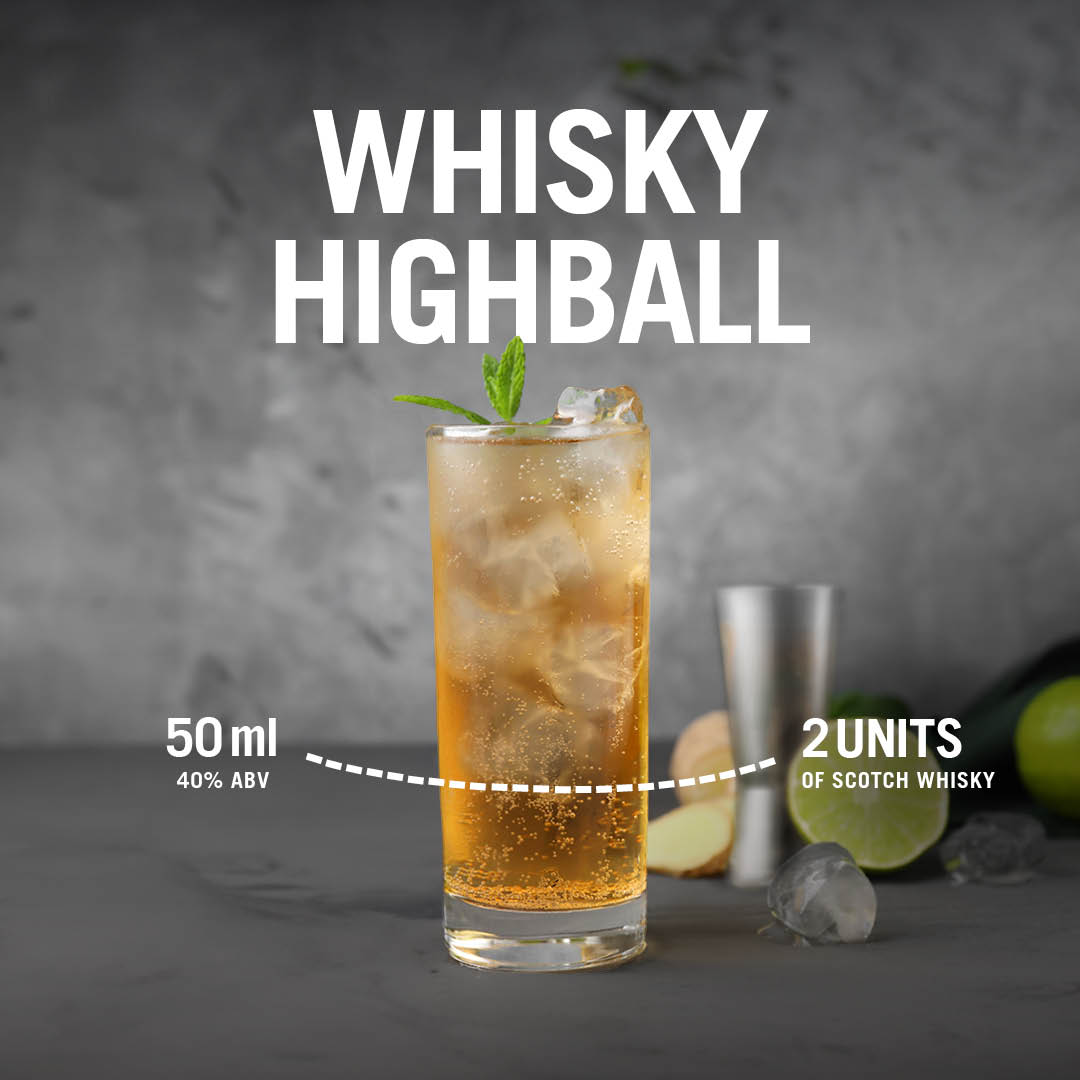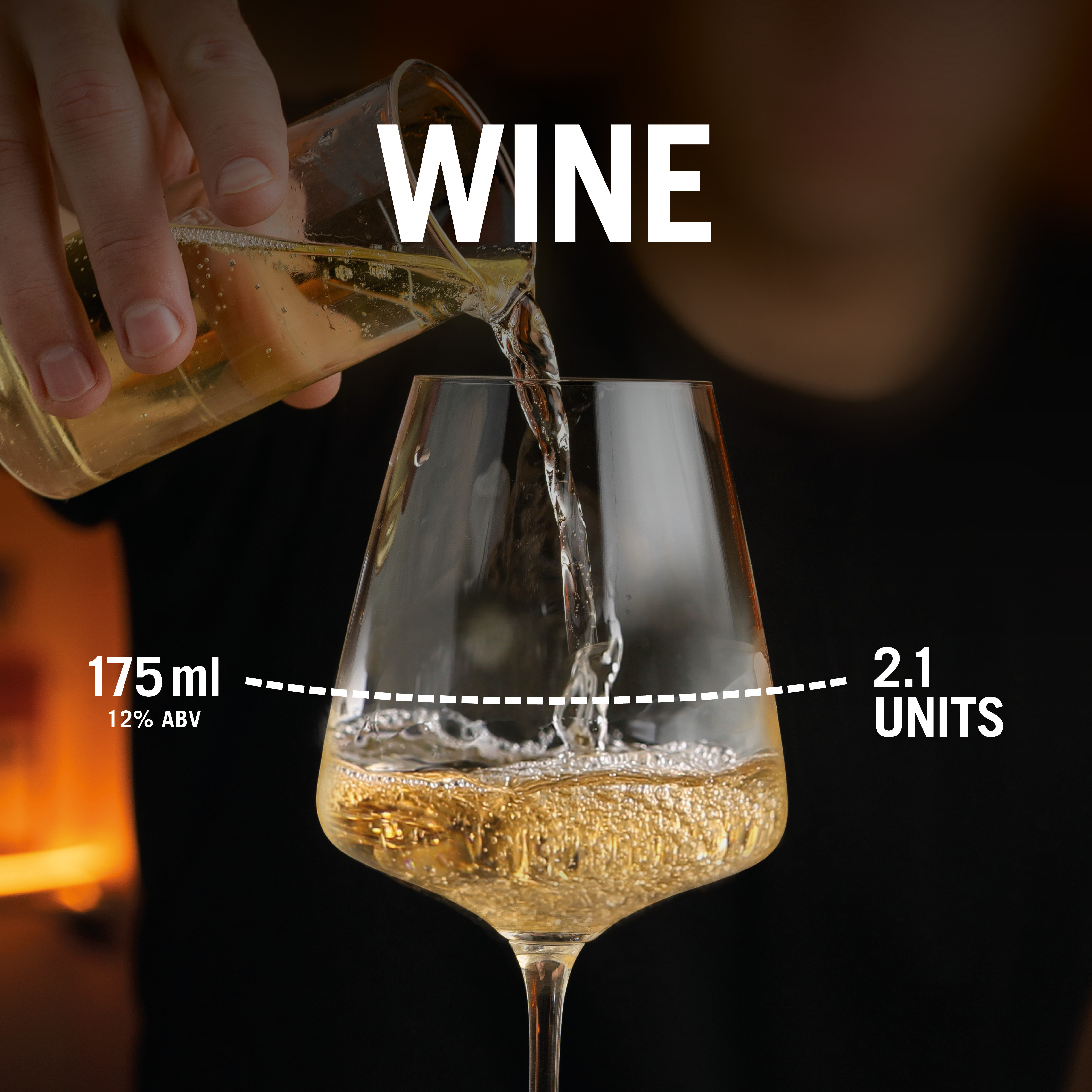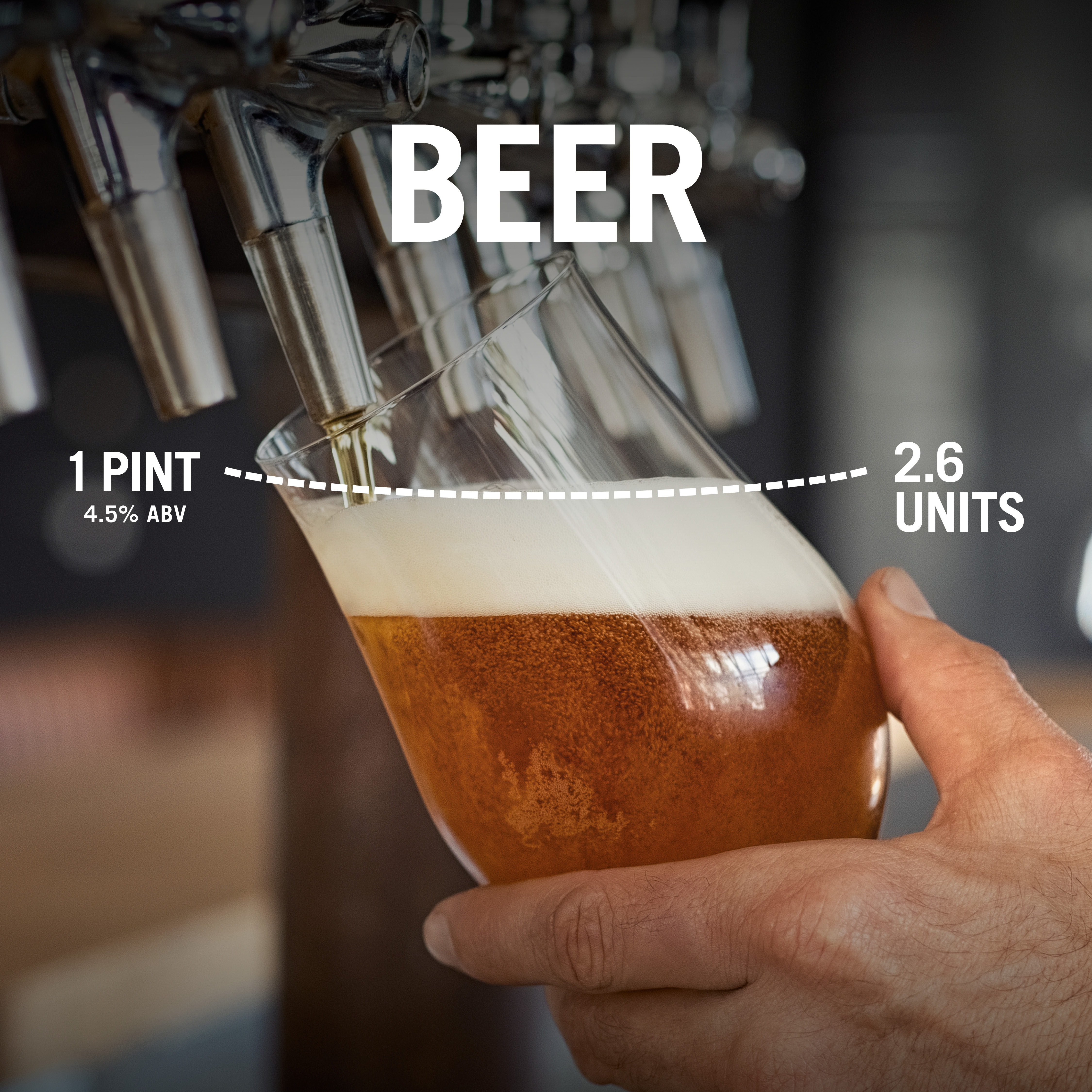 Explore some Scotch Whisky cocktail recipes below that include 2 units of alcohol or under...
Whisky Sour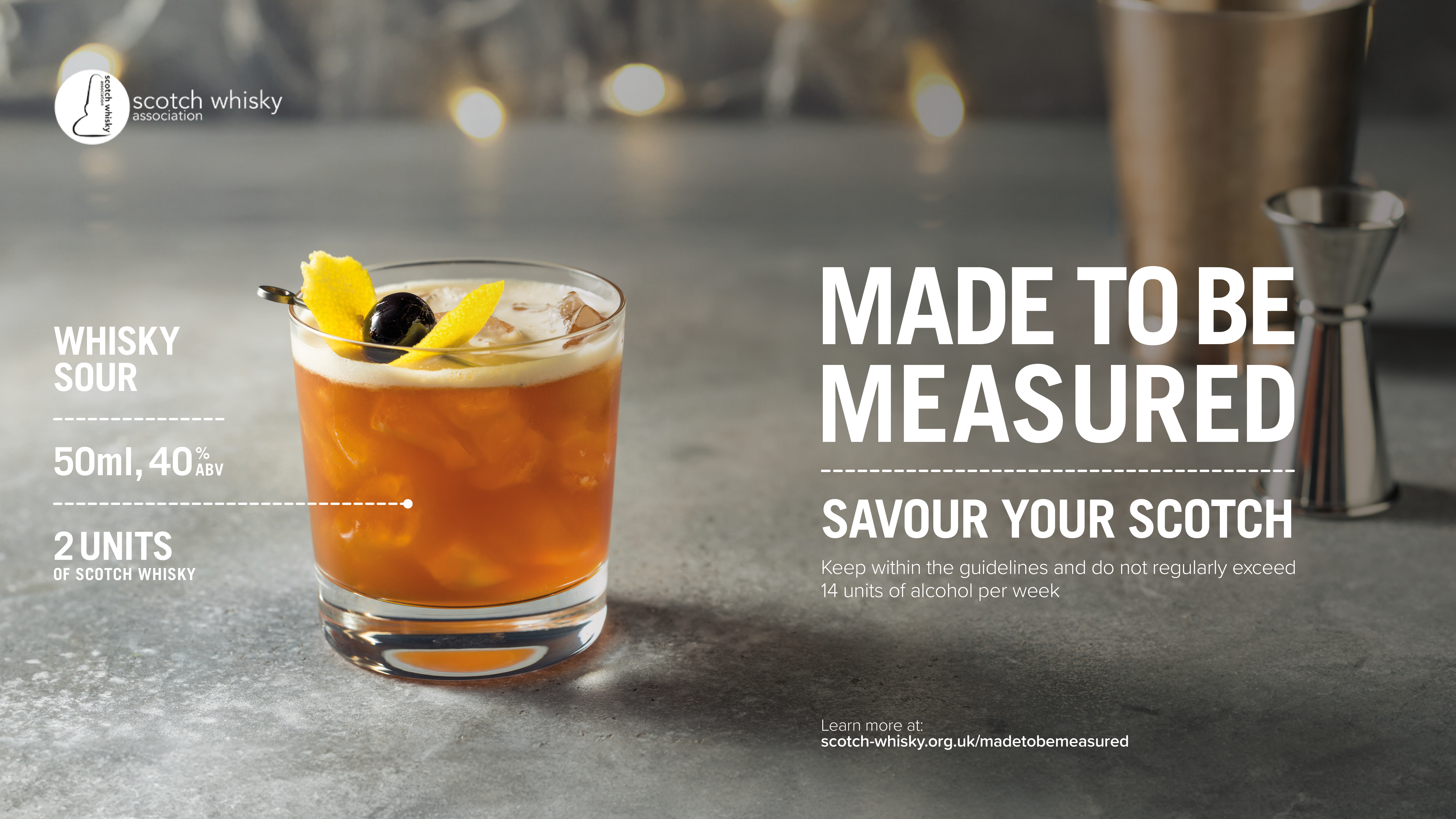 Ingredients
50ml 40% ABV Scotch Whisky (2 units)
30ml lemon juice
15ml pure cane syrup
15ml egg white
How to make: Shake all the ingredients with ice. Strain back into the cocktail shaker and shake again, without ice. Strain into ice filled glass, garnish with dried orange slice.
Old Fashioned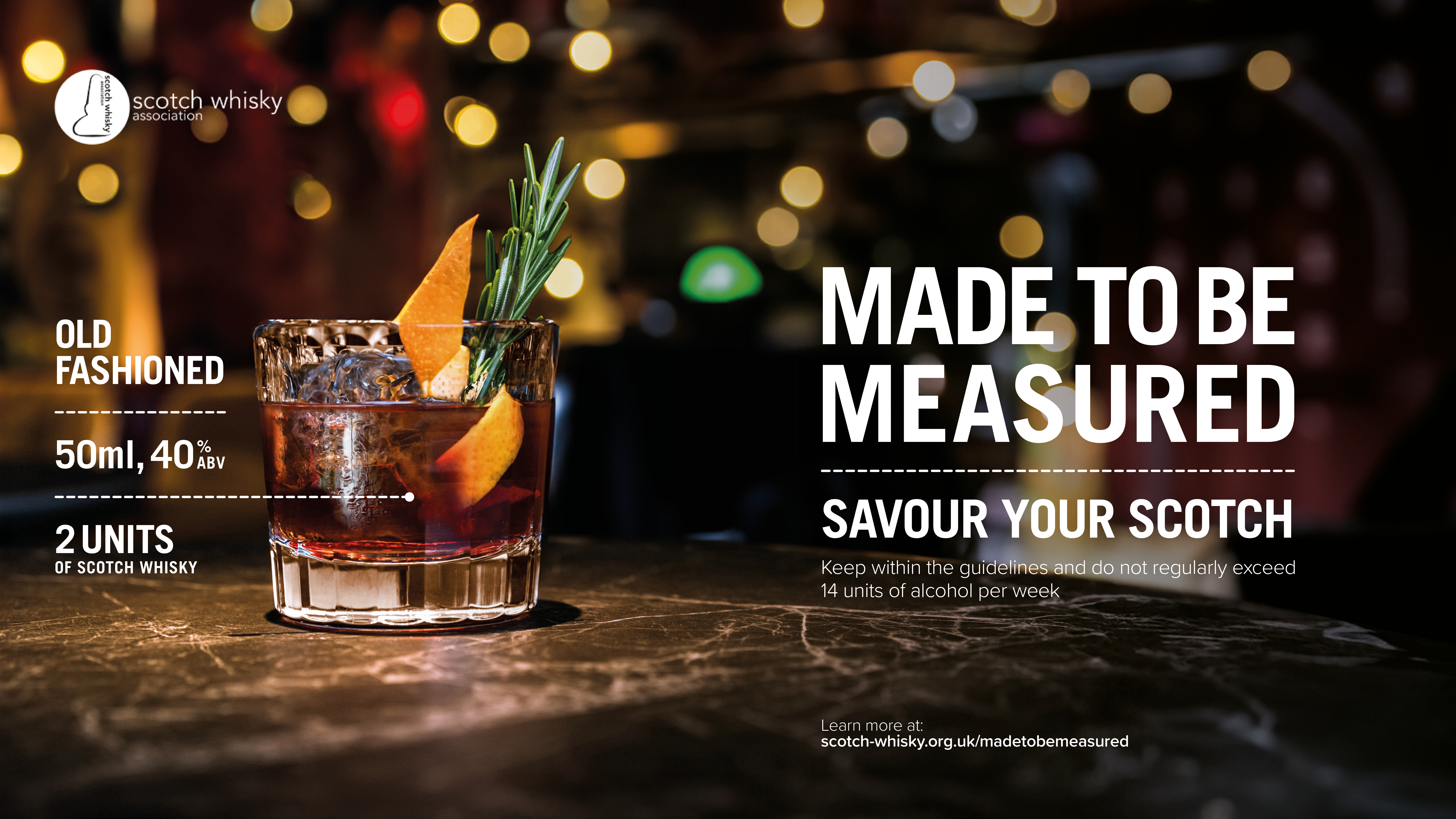 Ingredients
50ml 40% ABV Scotch Whisky (2 units) 
1 tsp white sugar
4 dashes of bitters
ice, orange peel and rosemary to garnish
How to make: Place the sugar into a whisky tumbler. Add the bitters and a third of the Scotch before filling the glass with ice. Slowly stir, gradually adding the remaining Scotch until the sugar has dissolved and the mixture is chilled. Garnish with a twist of fresh orange zest and a sprig of rosemary.
Explore the Made to be Measured campaign...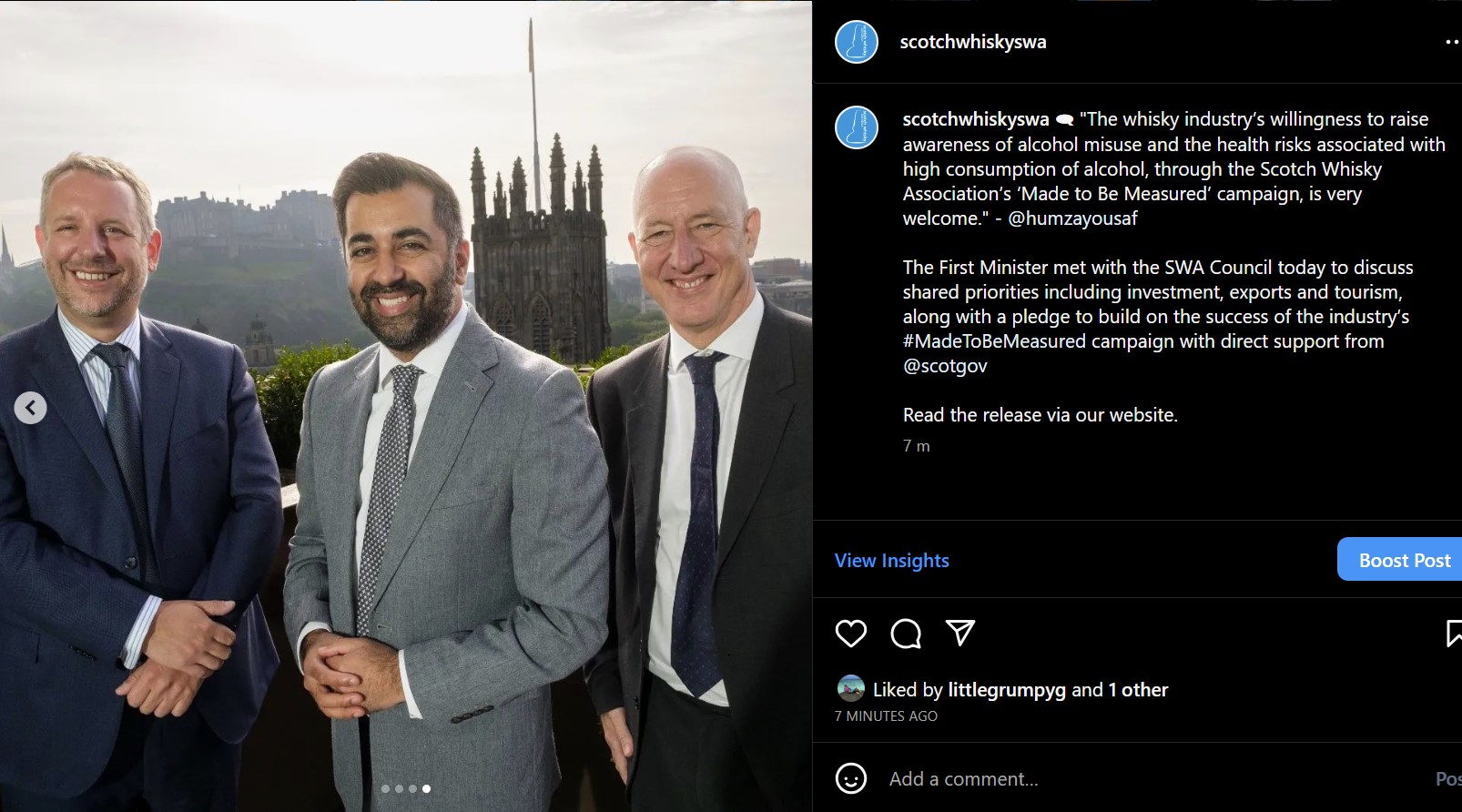 Made to be Measured news & commentary